Music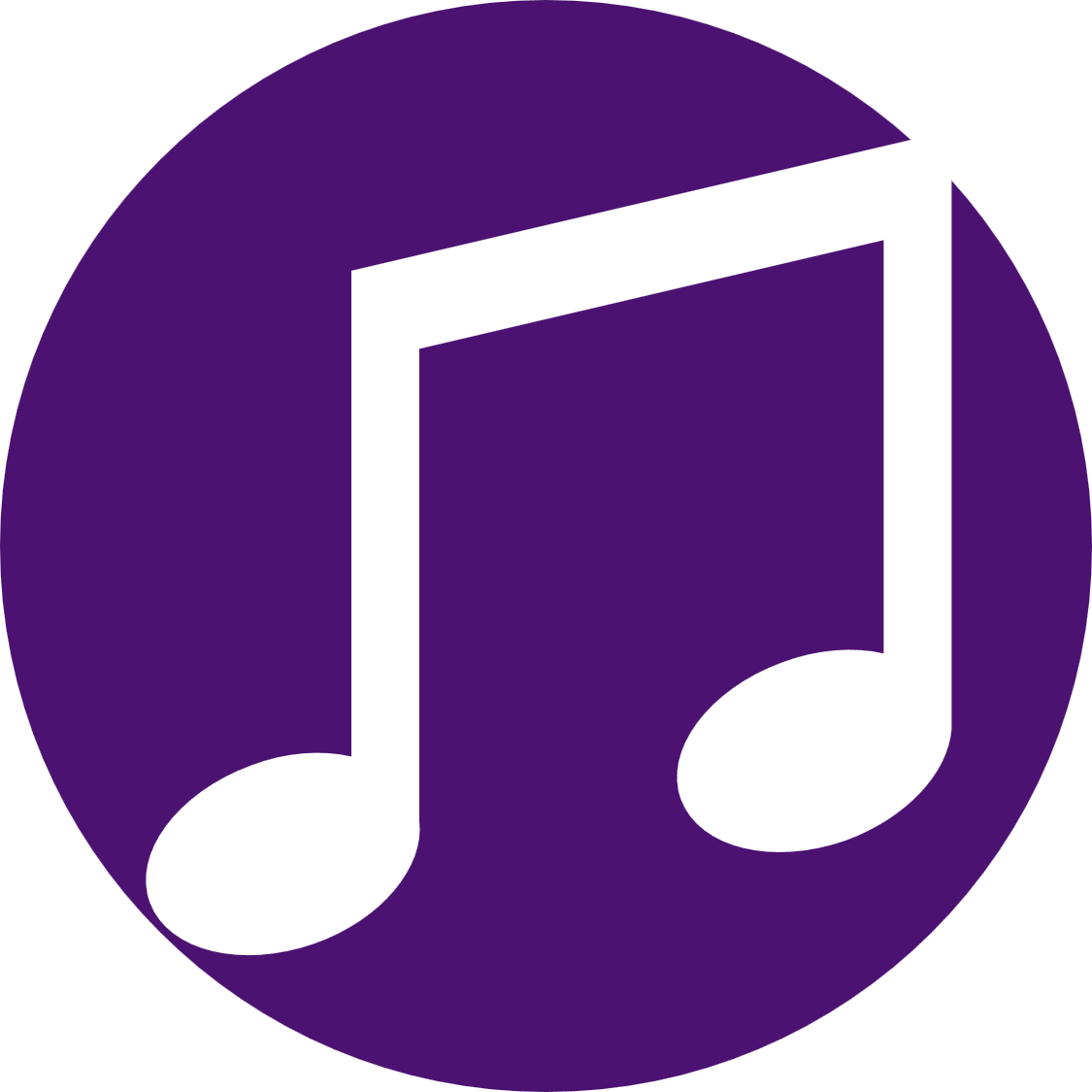 The Music Department at Notre Dame is at the heart of the school community. Music students take an active part in the busy musical life of the school, performing in concerts, school musicals, Masses, competitions, festivals and tours.
GCSE Music students are eligible for a subsidised weekly instrumental lesson from a visiting specialist teacher. We have a large team of highly experienced visiting teachers and regularly enter pupils for Associated Board, Guildhall, Trinity and Rock School exams and diplomas.
"Music is such a great subject to take at GCSE, you learn so many different skills that are transferrable across a wide range of subjects. The classes are fun, and the teachers are incredibly helpful. "
"At first glance I wasn't sure I had the talent to participate, but if you love music,
you have all the talent you could ever need"
Curriculum

| | Year 10 | Year 11 |
| --- | --- | --- |
| Aut.1 | The Elements of Music, Solo Performance Workshops and Melody Writing | Area of Study 1: Bach 'Brandenburg No:5, mvmt. III' , Solo Performance Workshops and selecting and planning for the Brief Composition |
| Aut.2 | Area of Study 2: Purcell 'Music for A While' and Ground Bass Composition | Area of Study 3: J. Williams 'Main Title/Rebel Blockade Runner from Star Wars Episode IV a New Hope', Mock examination and finalising Brief Compositions |
| Spr.1 | Area of Study 3: Defying Gravity from Wicked, Solo Performance Workshops and Composing for Voice | Area of Study 4: Afro Celt Sound System and Esperanza Spalding and selecting and planning for the Free Composition |
| Spr.2 | Area of Study 2: Queen 'Killer Queen' and Song Writing | Retrieval and Revision: Set works from AS1 and 2, Wider Listening, finalising Free Compositions and formal recordings of Solo and Ensemble Performances |
| Sum.1 | Area of Study 1: Beethoven 'Pathetique Sonata, mvmt:III', Ensemble Performance Skills and Composing in Ternary Form | Retrieval and Revision: Set works from AS3 and 4, Wider Listening, dictation, refining essay writing |
| Sum.2 | Wider listening of unfamiliar music, Mock examination preparation, Ensemble Performance Workshops and finalising Ternary Form Compositions | Exam Season: Retrieval and Revision in preparation for Listening and Appraising Paper 3 |
There are three main elements to the course:
Performing coursework 30%. Prepare and record 2 performances (1 solo and 1 ensemble). Minimum duration of combined performances is 4 minutes. Students will continually work on their performance during the course in practical lessons, and the recordings will take place in Year 11. Performances at Grade 4 or higher will be awarded additional marks.
Composing coursework 30%. Compose two pieces (1 from a selection of composition briefs and 1 free composition). These could be in any style. Students compose pieces throughout the course during practical lessons and select the best two for submission. Minimum duration of combined compositions is 3 minutes.
Appraising exam 40%. 1hr 45min exam at the end of Year 11. Based on four areas of study spanning many different styles of music from classical to rock, stage and screen and world music. Students will study selected works and additional pieces from the four topic areas.
How is it assessed?
Performing and composing are coursework. Students will submit their best examples of work to the exam board at the end of the course. These are internally assessed by music department staff and moderated externally by the exam board. The listening exam in the summer term in Year 11 is based on the set works and topic areas studied throughout the course. This is marked externally.
Career Pathways
What does it lead to?
Music is seen by employers as a subject that fosters a number of valuable transferrable skills: teamwork, communication, responsibility, self-motivation, discipline, time management, using initiative and creative thinking to name but a few. Music GCSE is considered an interesting subject to see on a job application and could lead to a wide range of opportunities unrelated to music.
If you wish to specialise, the music business is one of the biggest in the UK with a wide variety of opportunities. You may wish to take the study of music further to A Level or beyond and music GCSE is excellent preparation. Specialist careers include music therapist, teacher, production promotor, recording engineer, composer, publisher, music manager and performer.
For more information click on our A Level Music Course.
Career Options
You can watch a great series of videos of young people who are working in jobs that use music on the BBC Bitesize website.
For example careers leading from this subject click here.
Music GCSE FAQs
Requirements:
Q: Do I have to have any music qualifications to do the GCSE course (instruments or theory grades?)
A: No, in terms of theory your music teacher will teach you everything you need to know in your timetabled music lessons and build on your knowledge of music theory and elements of music from KS3. In terms of performance, you will need to play an instrument or sing and we advise you to have music lessons with a specialist teacher. Your music teacher will offer advice on the best pieces to play for your GCSE and how to improve on your performance skills and assessments. There are more details on music tuition in the performance section below.
Questions about the course:
Q: What do we do in GCSE music lessons?
A: GCSE music is largely practical subject divided into three disciplines: performing, composing and listening and appraising. The majority of lessons are practical based and you will spend a lot of time working with others as well as working on your own. You will study a wide range of pieces from different styles, periods of time and parts of the world through listening and performance and you will compose your own pieces of music.
Q: What's the breakdown between theory and practical?
A: The course is 60% practical (30% performance and 30% composition) and 40% exam (listening and appraising).
Performance:
Q: Do I perform to an audience as a soloist or as part of a group?
A: Performance is 30% of the course and you will have a performance assessment roughly once a term where you will play a piece to your music of your choice to your music teacher and sometimes to the rest of the class. We do this so that you get used to performing in front of others, starting with a small and supportive audience. At the end of the course you will submit one solo performance and one ensemble (group) performance to the exam board for this part of your GCSE. You will also be given plenty of performance opportunities through our extra-curricular provision and we encourage you to join one of our many groups in school.
Q: Can I have instrumental/vocal tuition in school
A: Yes, this can be arranged. We advise students to take up instrumental/vocal tuition if they are studying GCSE music and you would eligible for subsidised weekly instrumental lessons within school with a visiting specialist teacher. We also offer to cover the music tuition costs of students who receive pupil premium funding and Looked After Children. Please email Mrs Selwood for further information. Alternatively, you may wish to arrange your own private music tuition outside of school.
Q: Can I teach myself an instrument for the performance side of the course?
A: Ideally you would have lessons, as specialist music teachers are able to guide you with specific techniques and prepare you for the practical demands of the course. However, if you are already at a high standard and practise regularly it could be possible.
Q: Do I have to be at a specific standard in my instrument to take the GCSE?
A: No – although grade 4 is considered to be the standard at which most GCSE music students should strive for by the time they reach the end of Year 11, it is not compulsory but think of this as a helpful benchmark. Performance marks are scaled up if grade 5 + pieces are performed and scaled down if the standard is under grade 4.
Composition
Q: Can I work with others on composition projects?
A: Initially you will compose in groups/pairs and then move onto individual composition projects. At the end of the course in Year 11, you will submit two compositions which have to be your own work.
Listening and appraising/theory:
Q: Does the course contain a lot of music theory and do I need to read music/notation?
A: The course is mainly practical, but you will need to know music theory for the listening and appraising part of the course and it will also support your composition work. As mentioned before, your music teacher will cover everything you need to know in lessons, but it would help if you were to build on your note reading skills and practised this in your spare time.
Q: Is it all about classical music?
A: No – the beauty of this course is its diversity. You will learn about music from around the world, film music, musicals, pop music as well as a range of classical music.
Q: What is the music exam like?
A: The listening and appraising exam is as fun as exams can get. You will listen to ten different pieces of music (at least 7 of which you would have studied throughout the GCSE course) and you will answer questions on what you can hear, e.g. the instruments and the elements of music. It is similar to the listening work you do in your Year 9 music lessons. You will also have a short essay to write, comparing a piece you have studied to an unfamiliar piece of music.
Finally:
Q: Why should I study Music GCSE ?
A: Read this excellent summary from the Norfolk Music hub
NMH_Why-GCSE_Download.pdf (norfolkmusichub.org.uk)
Any other questions:
Please email Mrs Selwood and she will be very happy to help.