Years 12 - 13
Religious Education - The A level programme

Religious Studies (Philosophy, Ethics & Developments in Christian thought) gives you the opportunity to study some of the fundamental questions which people have always asked about life:
Why are we here?

How should we behave?

What happens to us when we die?
A Level Course Topics
Philosophy course topics include: The influence of Plato and Aristotle; Arguments for the existence of God; The problem of evil; The nature of God.
Ethics course topics include: Absolute and relative ethical theories; Application of ethics to euthanasia; Business ethics & sexual ethics, Conscience.
Developments in Christian Thought include: Augustine's teachings on human nature; Christian moral action; Gender and society; Liberation Theory & Marx.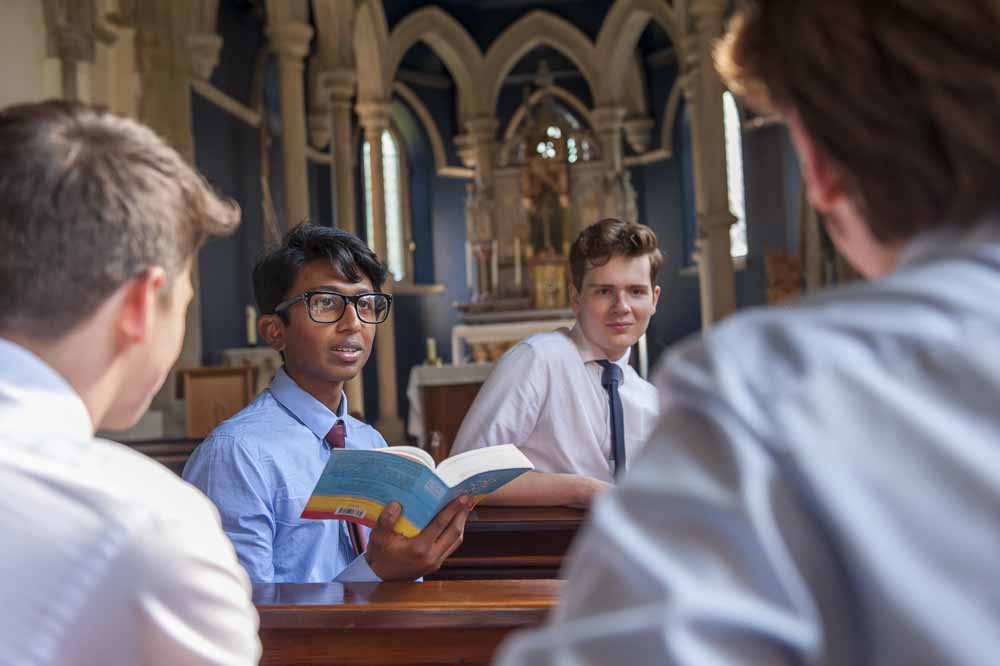 Core RE is an obligatory VI Form course. It seeks to extend the spiritual, moral and intellectual horizons of students. It is seen as an enrichment to their VI Form studies by seeking to establish connections between academic disciplines. It is internally assessed on contribution in class and regular attendance. All VI Form pupils participate in the Core RE programme. This course is 1hr per week. The in-house topics taught include: Art & Religion, Philosophy; Contemporary Moral issues, Religions of th East, Religion & Conflict and Religious Literature & Science.
James McGarry (Head of Department).
.