Working at Notre Dame
Notre Dame High School Norwich is situated in the city centre of Norwich.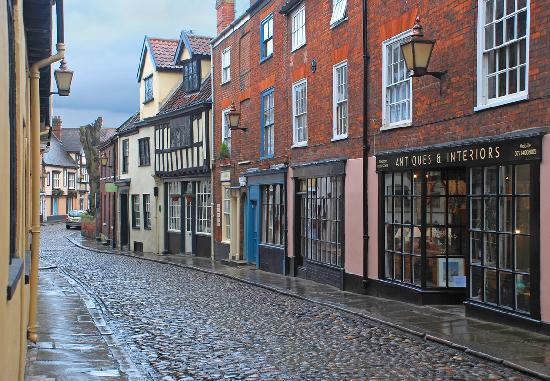 The Norwich area is well known for financial services, electronics, engineering and media, printing and publishing. These are all identified for growth together with hi-tech industries. Tourism is one of the local economy's fastest growing industries and many internationally known large companies are based in Norwich. This, with a high proportion of smaller firms and the wide spectrum of the industrial base, has led to a stable and healthy economy.
Leading banks, insurance companies and building societies have branches in Norwich and there is a substantial presence of major accountancy and law firms, advertising, marketing and public relations agencies. Several companies have based their head offices and regional headquarters in the city. Norwich is the base for the main offices of BBC East, Anglia TV and two local radio stations. The city has a lively art scene with theatre, comedy and music.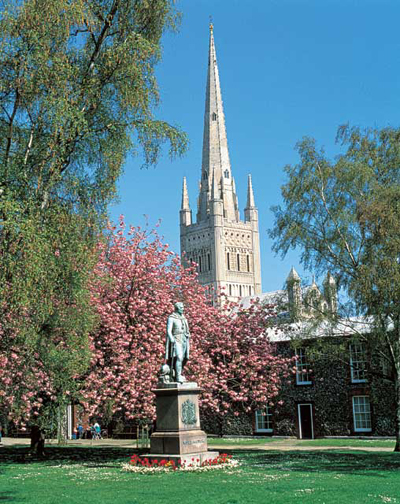 Norwich residents can reach most of the coast in under an hour, by road and rail. By rail, the city is less than 2 hours from London and 1 hour from Cambridge. Norwich International Airport offers regular flights to UK and European cities. The Norfolk and Norwich University Hospital offers a comprehensive healthcare service to local residents.
Norfolk has the lowest crime rate in England. The county offers plenty of delightful towns and villages to discover, featuring historic monuments such as castles, churches and stately homes.
Further information about what is like to live in and around Norwich can be found by clicking on the following links:
http://www.visitnorfolk.co.uk/
http://www.norwichlife.com/norwich-life/whats-on-norwich-guide/