Supporting your Child to Learn
You do not need to be an expert in any subject to help your child enjoy learning and do well at school. By doing just a few things at home you can greatly help your child.
At Notre Dame, we believe that anyone can master any subject, provided that:
work completed in class and at home is challenging, and pushes a student to the limit of what they can do;
students get feedback from their teachers on how they are doing, and what they need to do in order to improve;
students have the right mindset for learning, including knowledge of how their brain works
students "know their stuff" by regularly reviewing class material at home – some effective strategies for reviewing and revising
students have motivation to learn and do their best.

We have developed a summary of the traits which successful students display, which we aspire to develop in all our learners. We passionately believe that these traits, if worked on by young people, will lead to them being successful and happy in adult life. We refer to the summary as our 'learner profile'.

We celebrate when a student shows a trait of the learner profile using our rewards system. Parents can help to reinforce this message through how they praise and celebrate their child's achievements at home.

Please study the attached PDF booklet for more guidance on how you can support your child's learning effectively at home. You may also find the video links below and these 'common issues facing parents' helpful.
The Learning Profile: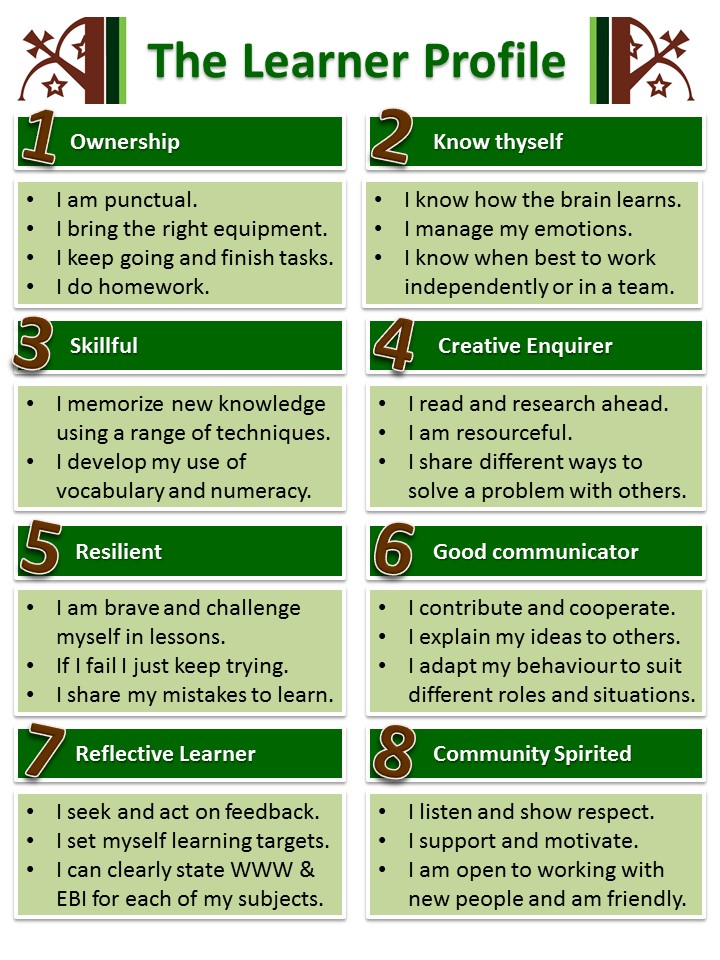 How your child's mindset affects their chances of success:
How your use of praise can help or hinder your child's progress: