Sciences - Biology
Why study Biology?
This a new Biology A-Level specification will nurture your passion for biology and lay the foundations for further study and careers in biological sciences and medicine. We start off by investigating the biochemical basis of life including proteins, lipids, carbohydrates and nucleic acids.
We then investigate the cellular nature of life, including eukaryotic and prokaryotic cells. This is then used to explain the development of vascular and respiratory disease. In Year 13 we explore the issues associated with genetic diversity and evolution. Required practical lessons embedded within the course develop students' experimental, analytical and evaluation skills with contemporary and topic biology examples.
Assessment involves 3 separate examination papers, each 2 hours using critical analysis of experimental data, comprehension questions and a written synoptic essay.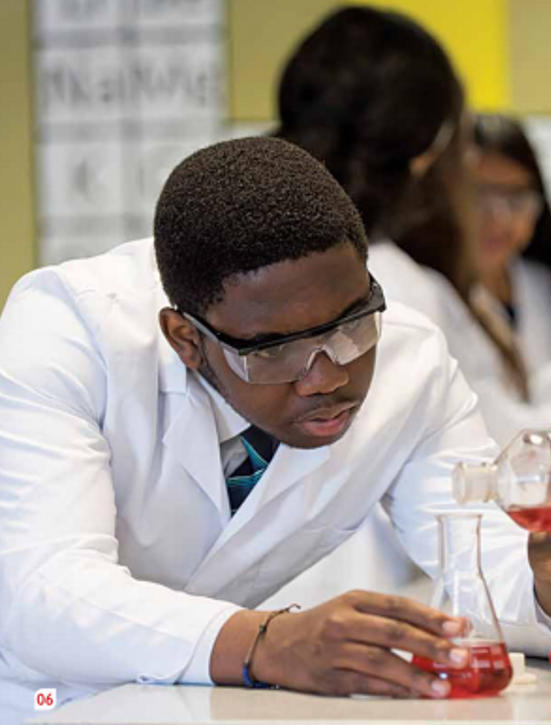 Biology is a popular subject, delivered by excellent and experienced practitioners who engage and support students to achieve their potential. This year; students have linked with the UEA biology laboratory to carry out DNA investigations and other highlights of the course including a variety of dissections, microscopy and succession and zonation project at Holkham.
Why our students like this course
'Biology is a challenging, achievable subject that develops initiative and compliments many other courses…'
'I chose to study Biology as I feel it is a highly practical and interesting subject and relevant in modern society. The course builds on the knowledge at GCSE and also introduces new topics that can lead to many career pathways. Biology is a challenging and achievable subject that develops initiative and compliments many other courses available at Notre Dame.'
Entry Requirements
Grade 6s (12) in Science (if Double) or Grade 6 in Biology (if Triple) and a Grade 6 in Maths
Exam Board
AQA