Religious Studies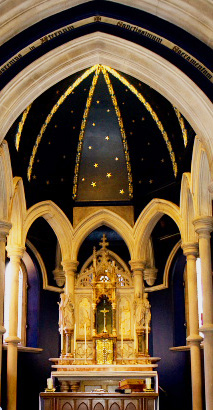 Why this subject matters
Our aim is to enable the pupils to become articulate in the various issues affecting religious belief, religious practise and moral issues and to know how religions contribute to understanding people. We strive to reach high standards and to give students opportunities to develop their faith, beliefs and values. Our work is guided by the 'Religious Education Curriculum Directory' published by the Bishop's Conference of England and Wales.
What students study in this subject
Please click on the relevant subpages for the year group your child is in.
How your child is assessed
Topics listed on the subpages are tested throughout the year. Additionally, click here for details of our mocks and end of year tests.
James McGarry (Head of Department)
"The glory of God is mankind fully alive" - St. Irenaeus.