Product Design
Why study Product Design?
A Level Design and Technology; Production Design offers two pathways, Resistant Materials Technology and Graphic Products.
The specification equips students with design skills for the future and an ability to recognise design needs and develop an understanding how current global issues impact on today's world. The qualification encourages creativity and innovation so that students will have the confidence to innovate and produce creative design solutions as they develop their own design brief with a client/end user.
Students will have the opportunity to explore a variety of equipment throughout the Design and Technology department. This includes CAD and CAM equipment such as specialist software and laser cutters.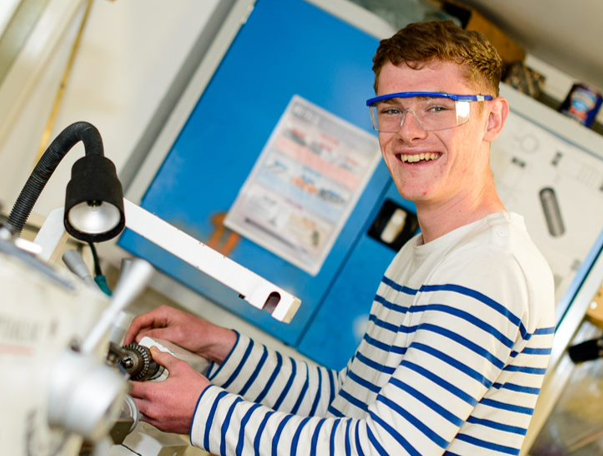 Why our students like this course
'If you loved any form of technology at GCSE you will certainly enjoy it at a higher level…'
'I can say with certainty that Product Design is by far the most creative and dynamic subjects. My love for resistant materials was first sparked when I took it as one of my GCSE choices and it's really helped in my understanding and development involving both the knowledge and skills which involved in Product Design. If you loved any form of technology at GCSE you will certainly enjoy it at a higher level of educational studies!'
Entry Requirements
A GCSE in this subject is desirable but not essential.
Exam
The course is assessed through one written examination which is worth 50% of the qualification and one independent design and make project, which is also worth 50% of the qualification.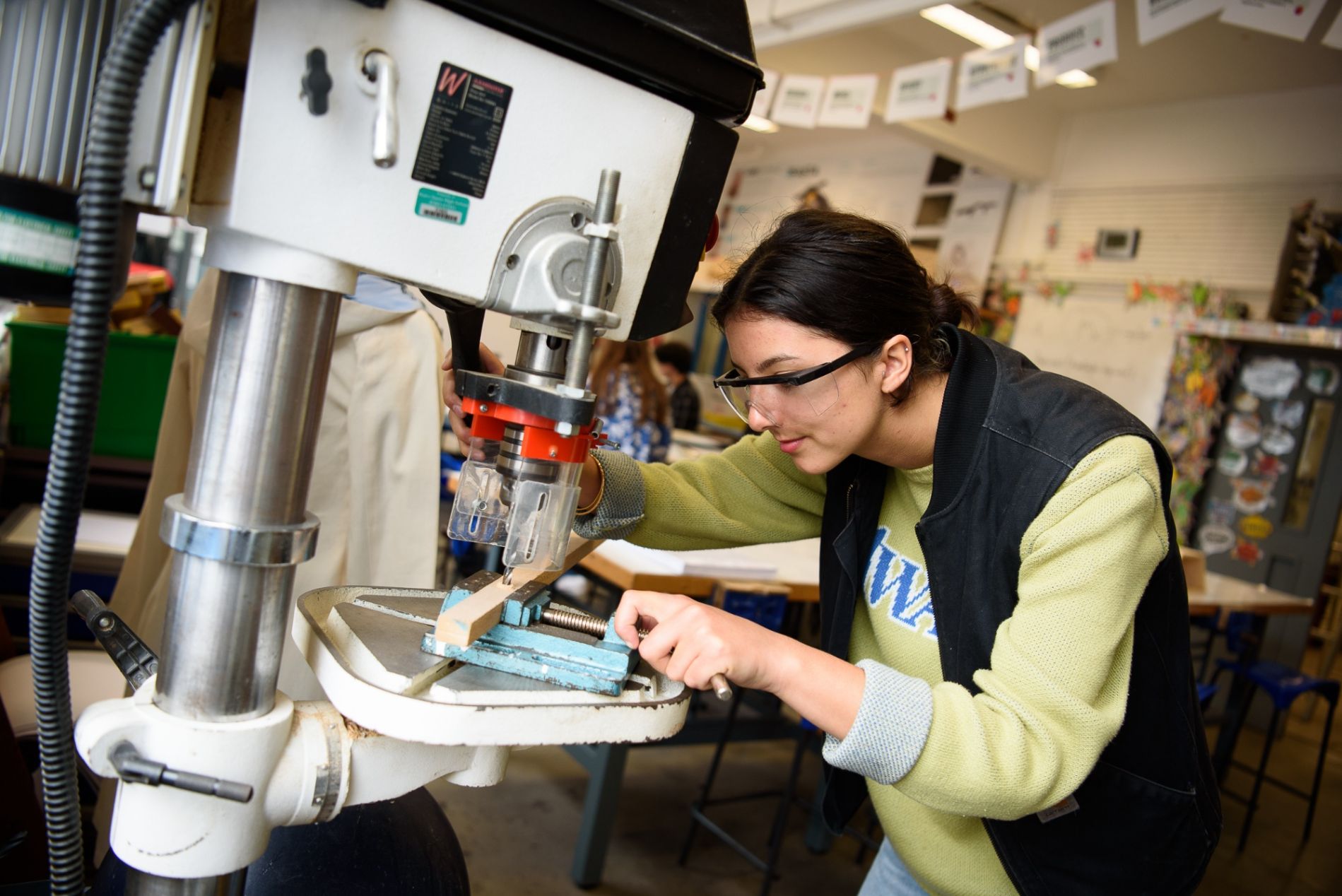 Where does this subject lead me?
Studying product design would be beneficial for those people who are interested in jobs within the creative, engineering or technology sectors.
As you will learn many skills around design, planning and construction it suits hands on people who like to work practically.
In the future there will be high demand for engineers and trades people with advancing technology changing the way that people work.
Further Advice
Product Design FAQs
What skills and attributes do I need to have to be successful in A Level Product Design?
To be successful in A Level Product Design is it important to have a genuine passion for design and creativity. An open mind and willingness to listen and take advice will be a huge benefit as you move through the course.
Students studying A Level Product Design are expected to be highly motivated and be able to work independently. As students progress through the course, they will become increasingly confident regarding the properties and applications of a range of materials and processes.
A high level of attendance and punctuality are essential to be successful in A Level Product Design, which will mean additional work outside of timetabled lessons.
How A Level Product Design structured?
Component 1: Principles of Design and Technology (Written Examination: 2 hours 30 minutes) – 50% of the Qualification
Component 2: Individual Design and Make Project (Non-examined assessment) – 50% of the Qualification
During Year 12 students will learn about a range of materials and processes through workshops and mini design and make projects. The theory content of the course will also be covered throughout Year 12 and where relevant, link to the workshops and mini design and make projects.
Following the workshops and mini design and make projects, during Year 12 students will begin their final Individual Design and Make Project which will continue throughout Year 13. Theory knowledge will continue to be reviewed and applied throughout Year 13.
What GCSE qualifications and grades do I need to do A Level Product Design?
Ideally, students who select A level Product Design will have a GCSE Design and Technology qualification (B or above). However, students who haven't studied GCSE Design and Technology may select A Level Product Design, providing they are committed to the course and have some equivalent experience that reflects their creative and practical interests.
Most importantly, students should enjoy the process of developing skills, ideas and understanding, together with the combination of practical, technical, creative, and contextual demands involved a practical subject which involves a lot of coursework. Students without GCSE Design and Technology should have some equivalent experience, that reflects their creative and practical interests.
What can A Level Product Design lead to?
Successful A level Product Design students can go on to study on a range of Product Design foundation and degree courses at colleges and universities, including Norwich University of the Arts (NUA). At degree level students will train in their area of specialisation, before going on to become a Product Designer, Graphic Designer or Architect, to name a few examples in a broad variety of specialist jobs and careers.
A Level Product Design can also develop highly valuable transferable skills, including creative ideas development, problem-solving, contextual interpretation and visual communication, as well as organisational, presentation, and team-working skills.
How is A Level Product Design assessed?
As described above, your A level mark is decided by two components: Component 1 – Written Examination and Component 2 – Design and Make Project. Component 2 will be assessed by the subject teachers according to a detailed assessment criteria. This is then moderated by the exam board.
What equipment is needed for A Level Product Design?
Most of the materials and equipment you will use will be available at school. However, it is important to have a stationary set that comprises of drawing a designing equipment.
Some essentials are:
Drawing pencils
Fine liners
Coloured pens and pencils for design work
Set squares
Protractor
Compass
Ruler
Contact a Teacher
If you have any subject specific questions that you'd like to ask. You are very welcome to contact the relevant Head of Subject. To find their email address click on Teaching Staff. For general enquiries, contact the 6th Form Team.
Induction Resources
Use the resources below to help you to prepare for the start of the course.