Politics
Why study Politics?
As uncertainly grows about the look of a post brexit UK, and with the controversy of the US Presidential election, there has never been a more interesting time to study Politics. If you enjoy current affairs and want to learn more, this course could be for you. It is rooted in everyday life and will equip you with a greater understanding of your wider complex political surroundings.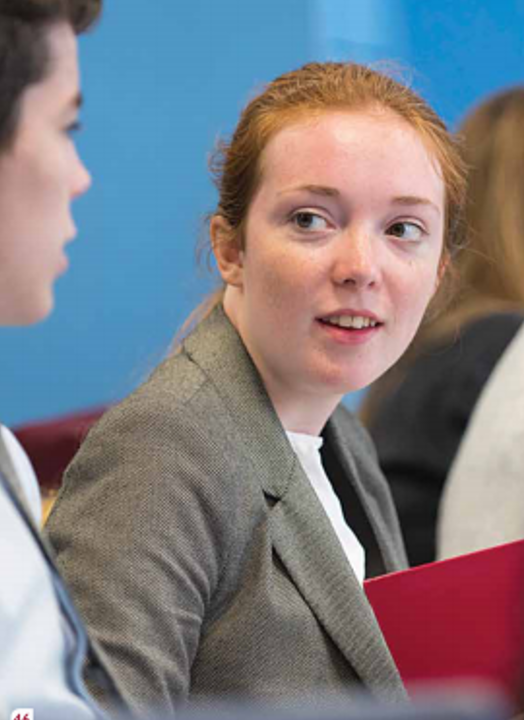 Where does this subject lead me?
Government and Politics is a lively subject and classes involve regular debates enhanced by a range of speakers such as MPs, academics and local politicians. We visit the Houses of Parliament, City Hall and spend a week in New York and Washington.
Why our students like this course
'It also generates a large base of knowledge that can be used every day as well…'
'Studying politics is extremely rewarding and informative. The content you learn can be applied to a wide range of subjects such as History, Economics and even Psychology. It is also generates a large base of knowledge that can be used every day as well. The department is very supportive and has created lots of resources for revision. Educational visits to the Houses of Parliament, New York and Washington DC are really enjoyable and invaluable opportunities.'
Entry Requirements
No specific requirement
Exam Board
AQA
GOVP1 – Participation and Voting Behaviour; Electoral Systems; Political Parties; Pressure Groups.
GOVP2 – British Constitution; Parliament; Core executive; Multi-Level governance.
GOV3A – Electoral Processes and Direct Democracy; Political Parities; Voting Behaviour.
GOV4A – Constitutional Framework; The Legislative Branch; The Executive Branch; The Judicial Branch