New Students
We are looking forward to welcoming our new students and their families to our school. Watch this welcome message from Mr Hodds, Head of Year 7.
New Parents Evening
Thank you for attending our webinar for new parents/carers on 6th July. It was really good to be able to answer your questions. If you have any further questions you can email year6question@ndhs.org.uk before 20th July.
You can view our presentation slides by clicking here. You can watch a video of the webinar below.
Lateral Flow Consent
Please click the button below to complete an online form to provide consent for your child to do lateral flow tests.
My Child At School (MCAS)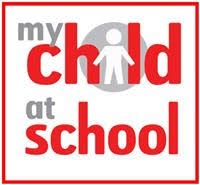 MCAS is our online system for providing you with information about your child. This includes their timetable, comments by subject teachers, review grades and reports.
All New Parents will receive an email with instructions on how to set up their MCAS account in September. Timings vary depending on workload in the department. All reports are published on MCAS, so it is important that parents/carers are set up MCAS when it becomes is available.
Y7 students will be sent details on how to set up a Student Portal account in the Autumn term. We need to wait until the students have had a chance to get used to using their school email before we get them to start the set up process. This may not happen until after the October half term.
Welcome Guide
A team of our current Y7 students have designed and created a Welcome Guide giving handy advice and who to ask for help. You will also receive a paper copy by post.
In order to ensure that your child has a smooth transition from their current school to Notre Dame we provide the following information and events:
Year 7 Transition Events 2021
Welcome Pack 1: An initial welcome letter with Information on key dates and Uniform will be sent to all parents/carers in March 2021 along with a data entry form for families to complete and send back before the New Parents' Evening.
Welcome Pack 2: Will be sent out in June 2021 - including letters and important transition information.
New Parents' Evening: Tuesday 6th July 2021 @ 6pm. This event is now virtual the information on how to register for this event has been sent to all parents/carers week commencing 21st June 2021 – if you have not received any details by Friday 2nd July please contact sstevenson@ndhs.org.uk.
Y6-Y7 Transition Day on Monday 12thJuly 2021 @ Notre Dame has been cancelled due to on-going restrictions
Please note Year 7 pupils will have a transition day on Monday 6th September – details sent in the Wave 2 pack to parents.
Special Needs Visits: If your child has / is in the process of getting an EHCP (Education, Health and Care plan), or is on the SEND register and particularly anxious, and you would like to arrange an individual visit to the school so that your child can see where they are coming and be ready for September, then please get in touch and we will set something up, even if it is via Zoom. For more info and contact details visit our SEND page.
Medical Needs & Medicines: If your child has medical needs and/or requires medication whilst in school please visit our Medical Needs & Medicines page to complete and send in important forms about your child's health.
If you wish to communicate any information about your child prior to them starting at Notre Dame, please contact the Pastoral Office.
If you wish to communicate any information about your child prior to them starting at Notre Dame, please contact the Pastoral Office.
Welcome Video
Meet our Head Students. They will share with you how our school has helped them to live life to the full.
Want to find out what a year at Notre Dame is like? Watch the video below.
Peripatetic Music Lessons
If you would like your child to receive instrumental/vocal lessons in school, we offer lessons in the following instruments: Bass Guitar, Guitar, Singing, Drums, Flute, Clarinet, Saxophone, Recorder, Oboe, Bassoon, Violin, Viola, Cello, Double Bass, Trumpet, Trombone, Cornet, French Horn, Tenor Horn, Euphonium, Tuba, Piano and Jazz Piano.
Lessons are subsidised by the school and are £90.20 a term for eleven 20 minute individual lessons. Lessons are free for children eligible for pupil premium
Once your child is allocated a place you will receive an invoice, in advance for the term. Lessons are delivered during term time on a rotational basis and take place during the hours of a normal school day.
Priority is given to students who are already taking lessons and wish to continue. After this, new applicants are allocated lessons on a first come first served basis. Any pupils who cannot be timetabled for lessons will immediately be placed on a waiting list.
If you need to hire an instrument, Norfolk Music Service may be able to provide your child with one free of charge, subject to availability. You will however be responsible for the maintenance of the instrument.
To apply for lessons please click and complete the online google form. Please also refer to the school's Peripatetic Music Instrument Policy.
If you have any further questions please do not hesitate to get in touch with Mrs Selwood, Head of Music kselwood@ndhs.org.uk
Contact us for further support and advice
If you have any questions, or would like to give us further information about your child. You are welcome to contact us directly. Select the relevant Team below for their contact details: