National Careers Service
The National Careers Service provides information, advice and guidance to help students make decisions on learning, training and work opportunities. This is a free service, you do not even need to register to use it.
The National Careers Service website aims to:
Help you with careers decisions and planning
Support you in reviewing your skills and abilities and develop new goals
Motivate you to implement your plan of action
Enable you to make the best use of high quality career related tools.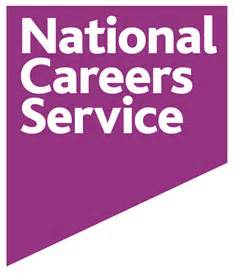 This site can help you to:-
develop your CV
search and apply for jobs
understand the job market
search for courses and training schemes
identify your key strengths
identify your key strengths and skills
explore your career options
choose training routes that fit your lifestyle
develop an action plan - this can help you achieve your goals
refer you to other useful organisations
Latest Updates to the site include:-
A new and improved section on the for 13 – 16 year old's
Local Labour market information including news and events.
Flexible ways of contacting them, Inc. web chat, telephone, text,
You can even speak to an adviser on-line.
The National Careers website contains:-
Job profiles
Almost 800 job profiles telling you, - What the work is like - What the typical hours are - How much you usually get paid - What qualifications you need and Links to further information.
Plus Real life stories, about how we were able to help people just like you to take the next step in their career and life.
And the Latest news, Our Spotlight section has news about the job market, new qualifications and new careers resources.