Music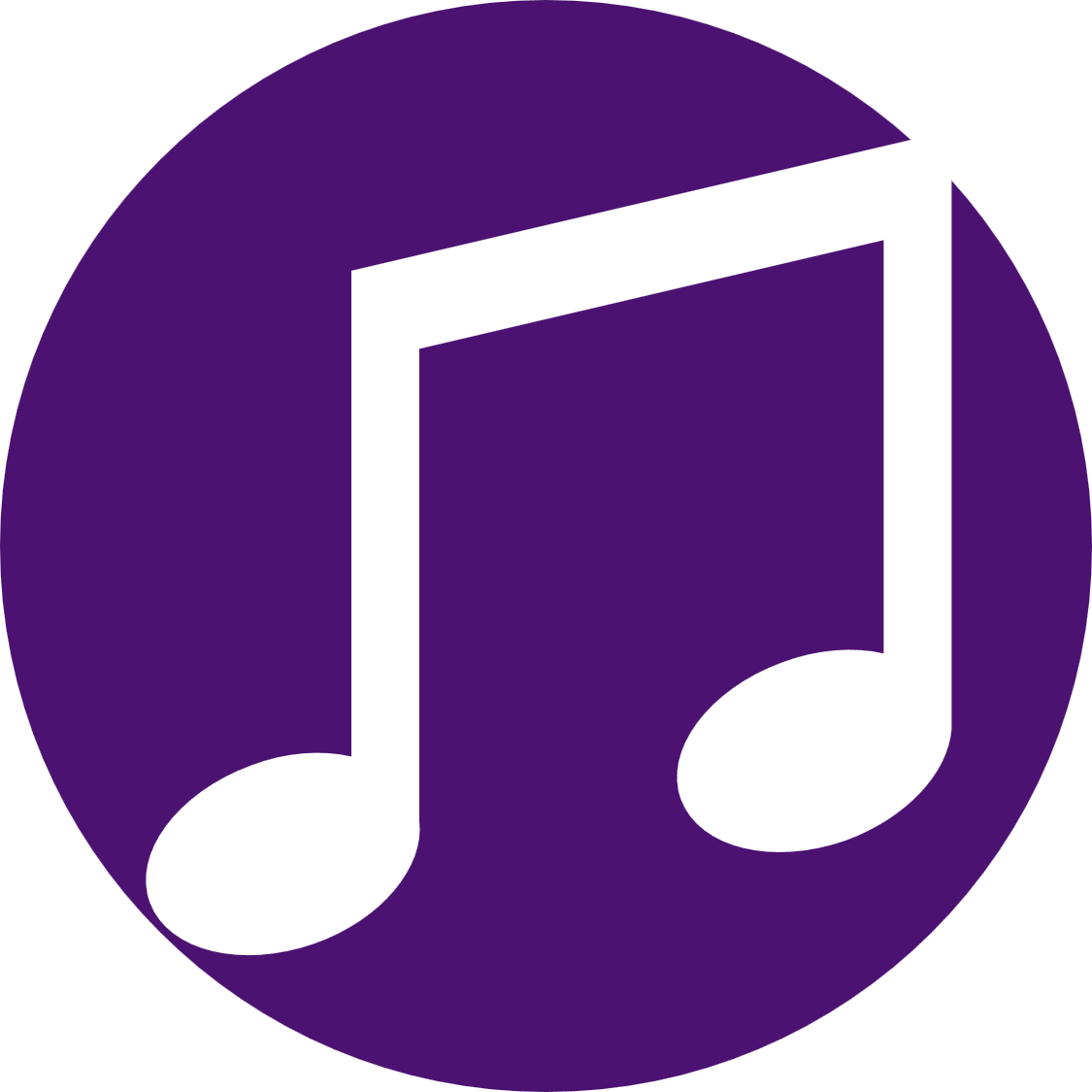 In KS3 Music you will find out more about different forms of music from pop, jazz, contemporary to music for theatre or media.
You will learn how to appraise the different types of music as well learn how music has changed over time.
You will develop lots of skills studying this subject from production to performance and composition.
You will also gain lots of transferable skills in administration, team work, organisation and planning.
Music students take an active part in the busy musical life of the school, performing in concerts, school musicals, Masses, competitions, festivals and tours.
Check out this track composed by Callum in Y.7!
Curriculum
Year 7
Year 8
Year 9
Aut.1
Building Bricks: Elements of Music and Graphic Scores
Music and Purpose: Music for Special Occasions
Music and Image: Programme Music
Aut.2
Building Bricks: Instruments of the Orchestra, History of Western Classical Music and Introduction to the Ukulele
Music and Purpose: Music and advertising
Music and Image: Film Music
Spr.1
I've Got Rhythm: Body Percussion and Chair Drumming
The development of Pop Music: Blues and Rock n' Roll
Popular Song: Ensemble performance
Spr.2
I've Got Rhythm: Djembe Drumming
The development of Pop Music: Four Chord Song
Popular Song: Song Writing
Sum.1
Medieval Music and its Catholic links
and Western Classical notation
20th Century Art Music: Serialism
Music from the Americas: Samba and Salsa
Sum.2
Developing the Voice
20th Century Art Music: Minimalism
Music from the Americas: Latin American Inspired Music
Peripatetic Music Lessons
If you would like your child to receive instrumental/vocal lessons in school, we offer lessons in the following instruments: Bass Guitar, Guitar, Singing, Drums, Flute, Clarinet, Saxophone, Recorder, Oboe, Bassoon, Violin, Viola, Cello, Double Bass, Trumpet, Trombone, Cornet, French Horn, Tenor Horn, Euphonium, Tuba, Piano and Jazz Piano.
If your child is
Lessons are subsidised by the school and are £90.20 a term for eleven 20 minute individual lessons. Lessons are free for children eligible for pupil premium
Once your child is allocated a place you will receive an invoice, in advance for the term. Lessons are delivered during term time on a rotational basis and take place during the hours of a normal school day.
Priority is given to students who are already taking lessons and wish to continue. After this, new applicants are allocated lessons on a first come first served basis. Any pupils who cannot be timetabled for lessons will immediately be placed on a waiting list.
If you need to hire an instrument, Norfolk Music Service may be able to provide your child with one free of charge, subject to availability. You will however be responsible for the maintenance of the instrument.Please refer to the school's Peripatetic Music Instrument Policy.
To apply for lessons please click and complete the online google form. Please also refer to the school's Peripatetic Music Instrument Policy.
If you have any further questions please do not hesitate to get in touch with Mrs Selwood, Head of Music kselwood@ndhs.org.uk
Where will this subject lead me?
GCSE Music
Music is a 'preference' subject at KS4. The course is split into three main elements; performing, composing and appraising set works. GCSE Music students are eligible for a subsidised weekly instrumental lesson from a visiting specialist teacher. For more info., visit our KS4 Music page.
Career Pathways
Music can lead into careers in performance, education, creative media and computer games.
Music is seen by employers as a subject that fosters a number of valuable transferrable skills: teamwork, communication, responsibility, self-motivation, discipline, time management, using initiative and creative thinking to name but a few. Music GCSE is considered an interesting subject to see on a job application and could lead to a wide range of opportunities unrelated to music.
If you wish to specialise, the music business is one of the biggest in the UK with a wide variety of opportunities. You may wish to take the study of music further to A Level or beyond and music GCSE is excellent preparation. Specialist careers include music therapist, teacher, production promotor, recording engineer, composer, publisher, music manager and performer.