Maths
Which Maths Course should I choose?
CHOOSE A LEVEL MATHEMATICS
Did you enjoy the challenge of Algebra and Trigonometry in GCSE Maths and want to extend and develop your knowledge of mathematical concepts and techniques?
Do you want to study a well-respected A level with numerous desirable and transferable skills?
Do you want a solid base from which to support your study of Science Technology or Engineering subjects?
CHOOSE LEVEL 3 MATHEMATICAL STUDIES (Core Maths)
Did you find the A level Mathematics preparation too much of a challenge?
Enjoyed GCSE Maths and want tocontinue your studies but also have chosen 3 other A level subjects
Want, or need, more mathematics to support your other studies in Geography, Biology, Chemistry, Product Design, Psychology, PE etc.?
CHOOSE A LEVEL FURTHER MATHS
Are you already studying A level Mathematics and want a 4th challenging A level?
Are you able to understand difficult maths concepts quickly?
Do you plan to study Mathematics at University or like the idea of studying Physics or Computing at a top University?
Please also read the Mathematics at NDHS Sixth Form document for further detail.
Why study Maths?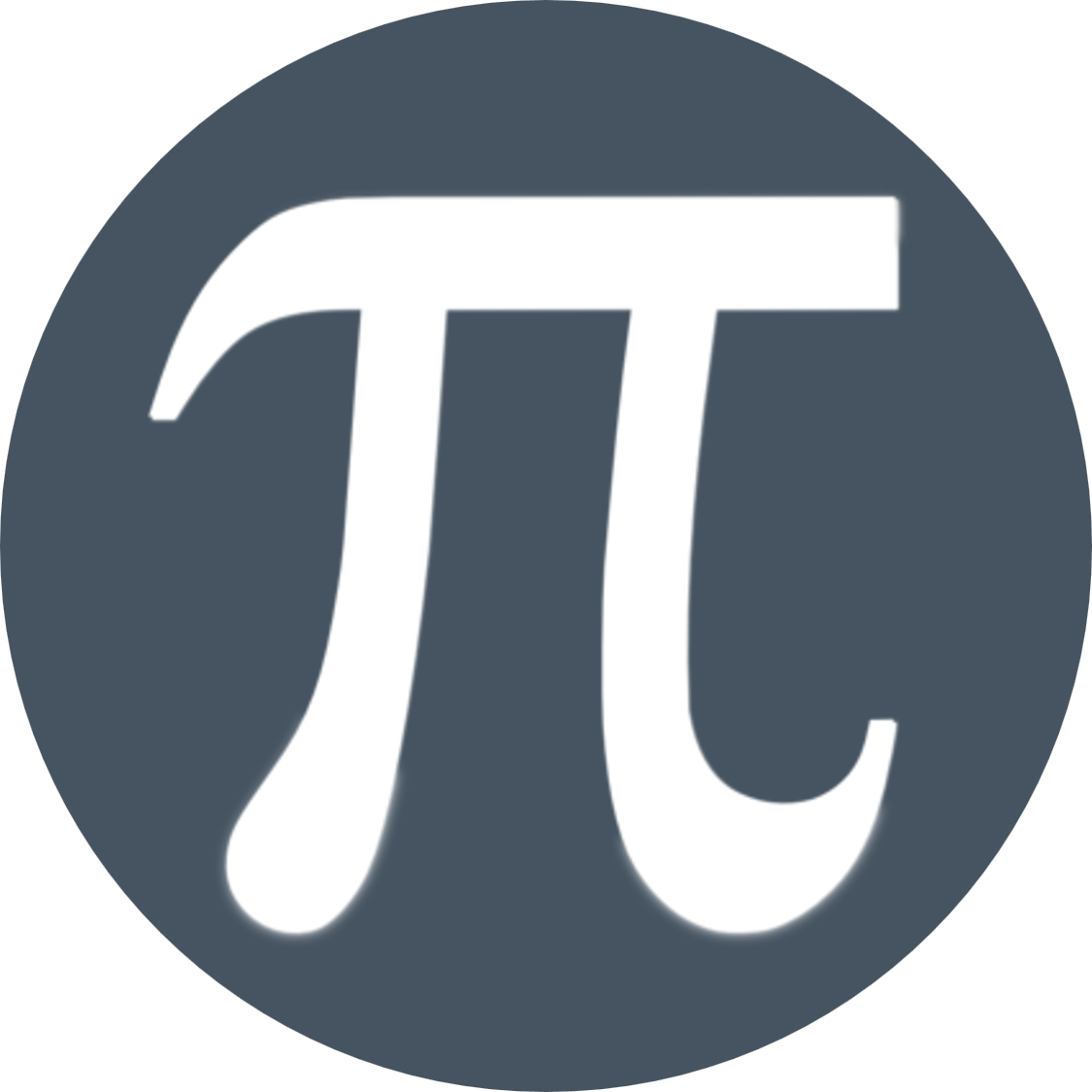 Mathematics encourages students to think logically and develop the skills and knowledge required for solving a wide range of practical or abstract problems. You will need to work hard and be determined to master the skills and techniques required by the course.
In Year 12, students develop their independent study skills throughout the course, extending their knowledge of algebra, trigonometry and sequences. Students are also introduced to the new concepts of differentiation and integration. In Year 13, students will learn how to model mechanical processes, apply new skills and techniques to more complex problems and continue to extend their algebraic knowledge and understanding.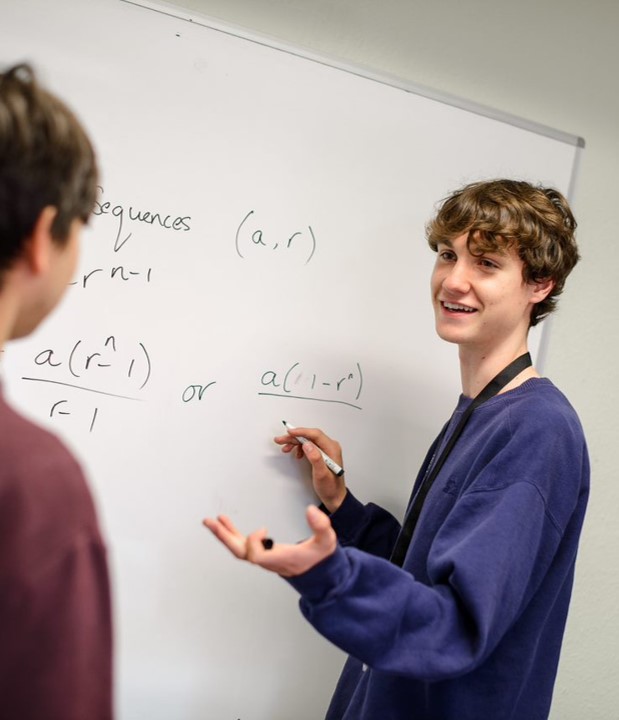 Why our students like this course
'It will definitely improve your learning in all of the science subjects and in many other subjects too…'
Maths is an infinity interesting subject and at Notre Dame Sixth Form it has a great department with passionate teachers who will give you an incredible amount of support, inside and outside of class, to help you achieve the grade you want. I personally believe Maths is an extremely important subject whether you want to study it at a degree level or not. It will definitely improve your learning in all of the science subjects and in many other subjects too. I would recommend studying Mathematics at Notre Dame to anybody who wishes to take up the challenge.
Entry Requirements
Grade 6 in Maths
Exam Board
AQA
Where will this subject lead me?
Mathematics is a well-respected and sought after qualification for a wide verity of Higher Education Courses; it is essential for a degree in mathematics or physics. Logical thinking and problems solving skills are highly valued in the work place and lucrative industries like IT, banking and the stock market need people confident in using mathematics on a daily basis.
Further Advice
Maths FAQs
Why is studying A Level Maths useful?
A Level maths is an interesting and rewarding course which extends the topics you learnt at GCSE and applies these topics to mechanics and statistics. Through taking A Level maths, you will enhance your numeracy, logic and reasoning skills plus the problem solving work that you will do will help you to think creatively. All of these skills are highly valued by employers and universities which is why A Level Maths is such a useful course. There is currently a huge demand from employers for STEM students and A Level Maths is often a requirement for most university courses in these fields.
What skills will I need to be able to do A Level maths?
You will need a minimum of grade 6 GCSE to study A Level maths. The most important GCSE topic that you will need for A Level maths is algebra since it will be used in nearly every A Level maths topic. It's very important that you are comfortable with GCSE algebra before beginning the A Level course.
What is the workload like?
The workload is high for maths since you will need to understand a topic as well as attempt lots of questions. But if you enjoy a certain topic or find it easy, you may be able to plough through a set of questions and the workload may seem low compared to other subjects. But on the other hand, if you find the topic challenging then attempting 20 questions on this topic may take up a lot of your time. Comparing A Level to GCSE, most students will say that the difficulty level very quickly increases and the second year of the course will be a step up again from the first year.
What topics will I study?
The content is the same across all examination boards and is divided into pure maths and applied maths which includes statistics and mechanics. The topics that you will learn are shown below: Pure mathematics (2/3 of the content) : Algebra and functions, proof, coordinate geometry, sequences and series, trigonometry, logarithms, calculus, numerical methods, vectors Statistics (1/6 of the content) : Sampling, data representation, probability, probability distributions, hypothesis testing Mechanics (1/6 of the content) : Mechanical quantities and units, kinematics, forces and Newton's laws, moments Exam boards provide a "large data set" which you will work with throughout the statistics course and you will need to be familiar with it for the final exam.
How will it be assessed?
For the new linear course, the A Level will be assessed at the end of your course (normally at the end of the second year) and is 100% exam with no coursework. The exams will assess everything that you have learnt in pure maths, mechanics and statistics and will be graded from A* to E.
Will not taking A Level Physics be a disadvantage?
The general consensus is that studying mechanics as part of the maths course will help you with physics but the physics course won't help much with mechanics. While you will need to understand some physical concepts, in maths the focus is more on the applications of pure maths to physics questions. So you don't need to worry if your classmates are studying physics and you are not.
What is Core Maths?
Core Maths is a course that develops the application of mathematical techniques in context often relating to more real-world applications. It is an option for students who do not want to take a full A level in mathematics but would benefit from continued study in maths to support their other A level subjects. It is equivalent in size to an AS level and would gain equivalent UCAS points to an AS level. Core maths will be graded A to E in parallel to the AS qualifications. At Notre Dame Core maths can only be chosen in addition to 3 other A level subjects.
Should I study Further Mathematics?
Further maths is significantly more challenging than A level maths and requires a minimum of grade 7 GCSE. Further Maths can only be taken in addition to level maths, it is designed to stretch and challenge able mathematicians and prepare them for university courses in mathematics as well as other scientific and engineering subjects. Careful research is advised where possible to decide if further maths will be a requirement of any university course.
How will Further Mathematics assessed?
For the new linear course, the A Level will be assessed at the end of your course (normally at the end of the second year) and is 100% exam with no coursework. The exams will assess everything that you have learnt in pure maths, mechanics and discrete maths and will be graded from A* to E.
Contact a Teacher
If you have any subject specific questions that you'd like to ask. You are very welcome to contact the relevant Head of Subject. To find their email address click on Teaching Staff. For general enquiries, contact the 6th Form Team.
Maths Induction Resources