MFL - Spanish
Why study Spanish?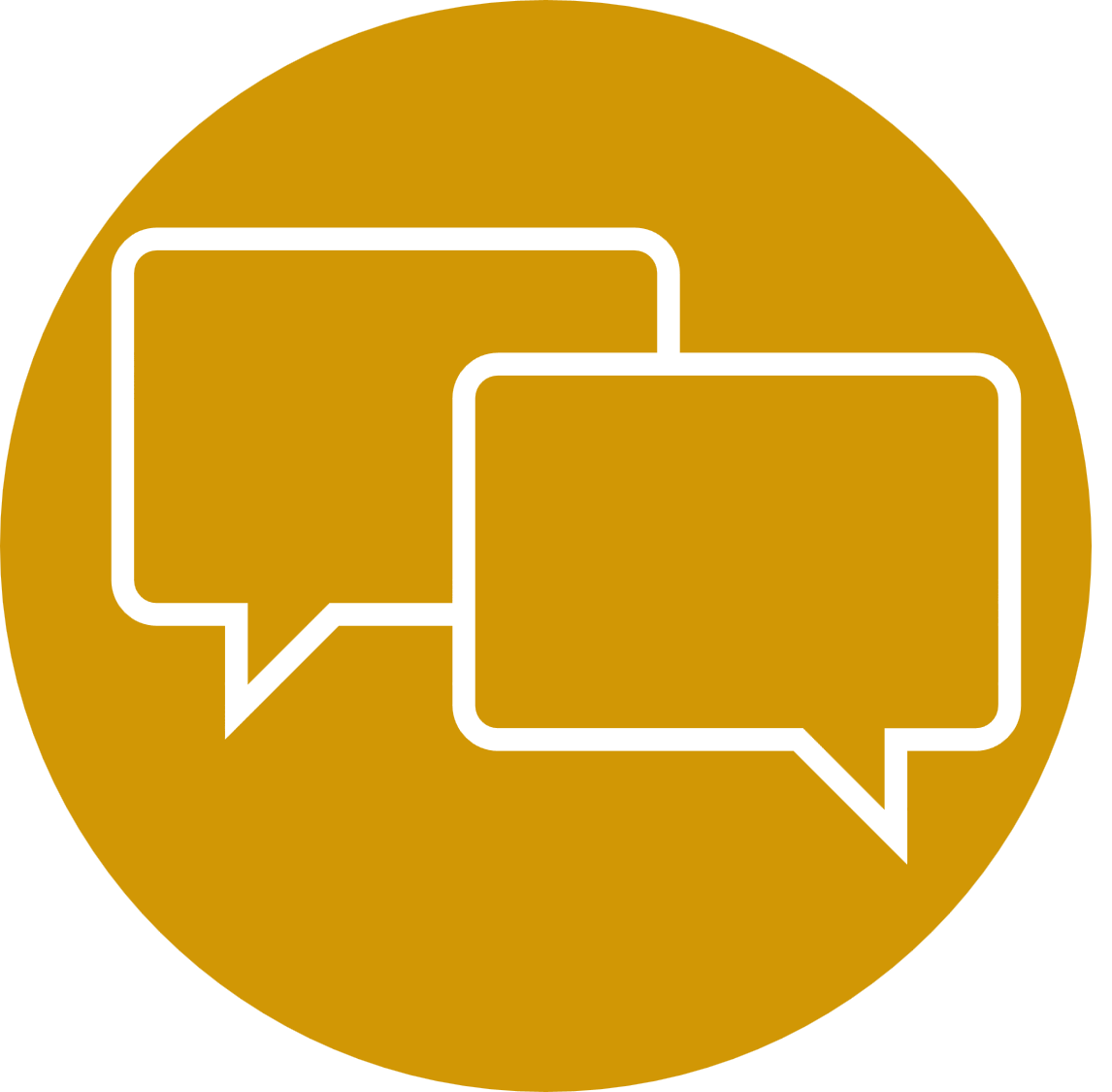 The Edexcel specification for A-level is designed to encourage students:
• To develop an interest and enthusiasm for language.
• To communicate confidently, clearly and effectively in the language.
• To develop an awareness and understanding of the contemporary society and cultural background of the countries where the language is spoken.

This exciting new course offers the opportunity to study film, literature and history alongside the culture, politics, and social aspects of the Spanish speaking world. Students will have the opportunity to work with native speakers to improve their fluency and are encouraged to participate in the exchange programme with our partner school near Madrid. Spanish is the official language of 21 countries and is spoken by over 400 million people so it makes sense to learn it as your second language!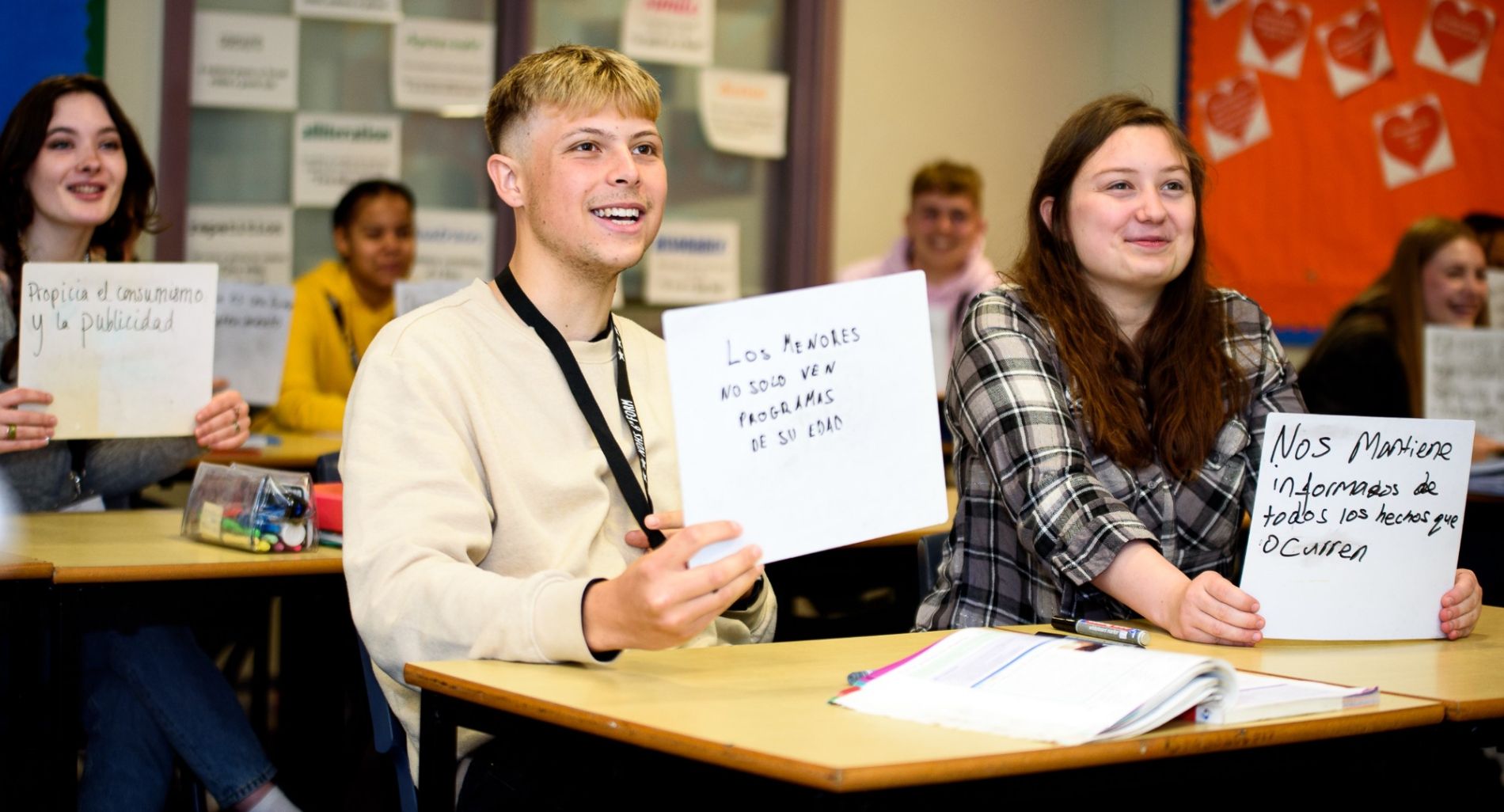 Why our students like this course
'In lessons we are always encouraged to challenge ourselves when it comes to communicating in different languages…'
'My love for languages, and the world around me, inspired me to continue learning Spanish at A-Level. The endless carer possibilities that come with studying languages are really highlighted during my oral sessions with the native speakers, and in lessons we are always encouraged to challenge ourselves when it comes to communicating in different languages. Not to mention the jam-packed Spanish exchange, which is one of the most rewarding programs you will ever take part in!'
Entry Requirements
Grade 6 in Spanish
Exam Board
Edexcel
Where does this subject lead to?

Study of a foreign language not only opens the door to language degrees, but also combines well with any other subject at university level. Knowledge of a language to A-Level is a valuable asset in most workplaces and can enhance job prospects.
You can watch a great series of videos of people who are working in jobs that use foreign languages at icould.
For example university degree courses and careers leading from this subject click here.
For advice on apprenticeship courses, click here.
Spanish A Level FAQs
What exam board do you use?
Edexcel.
What grade do I need to study Spanish at A level?
The entry requirement to study Spanish at A level is a grade 6.
How is it different from GCSE? What sort of things will we learn about?
The Spanish GCSE course centres on you and your surroundings (school life, where you live, your hobbies, etc.) whereas the A level course teaches you about Spanish history, culture and society. You will also learn about the Spanish-speaking world via literature and cinema.
What are some of the topics?
The themes we study include the evolution of Spanish society (changes in family structure, tourism and the world of work), political and artistic culture in the Hispanic world (music, media, festivals and traditions) immigration (the positive impact of immigration in Spain, the challenges and Spain's reaction) and Spain 1936 onwards (Spanish civil war, Franco's dictatorship and the transition to democracy).
What book do we study?
"Requiem por un campesino español" by Ramón J. Sender. The book is set against the backdrop of pre-civil war Spain and the start of the civil war itself. It ties in with the Year 13 History unit; part of which deals with the Spanish civil war
What film do we study?
"El laberinto del fauno" by Guillermo del Toro. The film is both a fantasy movie and a historical commentary. It tells the story of a girl and her mother who go to live with the mother's new husband who happens to be a captain in Franco's army. Set in the years after the Spanish civil war; once again, it ties in with the Year 13 History unit which deals with the post-war civil war years.
Is there any coursework?
No. The Spanish A level course is 100% terminal exams. These exams are sat at the end of the two year course. These are:
1. Listening, reading and translation into English
2. Written response to works and translation into Spanish
3. Speaking.
What about the oral exam?
People tend to worry more about oral exams than written exams as there is limited thinking time. The oral exam is in two parts - a discussion card and an independent research project. Thanks to work with our native speaker, students have found that they have been well prepared for the discussion card. The success of the independent research project largely rests with the student. As long as they prepare, they should be in control of the oral as the examiner asks questions using headings provided by the student themselves.
Is there anything different about studying Spanish at Notre Dame?
In recent years the school has funded extra oral lessons with a native speaker. This is something that not every school has.
Is it more difficult than GCSE?
As with all subjects, the step up from GCSE to A level is fairly big. A levels take hard work and dedication. However, the more effort you are willing to put in, the easier the transition will be and the Spanish team will support you in this transition.
Is there a Spanish trip?
We have run a successful Spanish exchange with a school in Valdemoro, just outside Madrid, for over a decade. This trip usually happens in Year 12. Due to the current situation, we are unsure if the trip will be able to run next academic year.
Who will my teachers be?
The Spanish A level team at Notre Dame is made up of Mr Faulkner, Mr Fullam and Miss Fox. They are all experienced A level teachers.
How many people will there be in the class?
We are unable to give exact figures, as it varies from year to year. Our classes usually range from between 12-20 students.
Will Spanish run in both blocks?
At this stage, we do not know. It depends how many students choose it. If the 6th form team feels one block may not run, they will move students around within the blocks whilst still ensuring that students get all their subject choices. If they realise the chosen combination of subjects is not possible within the revised blocking system, you will be connected and asked to make a decision over subject choices.
Is it a good subject to do with my other A levels?
Spanish is a 'facilitating' subject, i.e. one of a handful of subjects asked for in universities' entrance requirements, regardless of the course you're applying to - it's therefore a good subject for keeping your degree options open.
If you look at the UCAS website, you will quickly realise that a lot of universities offer languages in combination with a wide range of subjects. Many universities offer 'a year abroad' in subjects you may not immediately regard as obvious bedfellows with Spanish, e.g. zoology.
Can I do A level without studying GCSE Spanish?
This is very unusual but not impossible. You would need a proven track record as a talented linguist in another language. Please contact the 6th form team to discuss this further.
Contact a Teacher
If you have any subject specific questions that you'd like to ask. You are very welcome to contact the relevant Head of Subject. To find their email address click on Teaching Staff. For general enquiries, contact the 6th Form Team.