MFL - Spanish
Why study Spanish?
The WJEC specification for A-level is designed to encourage students:
• To develop an interest and enthusiasm for language.
• To communicate confidently, clearly and effectively in the language.
• To develop an awareness and understanding of the contemporary society and cultural background of the countries where the language is spoken.
This exciting new course offers the opportunity to study film, literature and history alongside the culture, politics, and social aspects of the Spanish speaking world. Students will have the opportunity to work with native speakers to improve their fluency and are encouraged to participate in the exchange programme with our partner school near Madrid. Spanish is the official language of 21 countries and is spoken by over 400 million people so it makes sense to learn it as your second language!
Study of a foreign language not only opens the door to language degrees, but also combines well with any other subject at university level. Knowledge of a language to A-Level is a valuable asset in most workplaces and can enhance job prospects.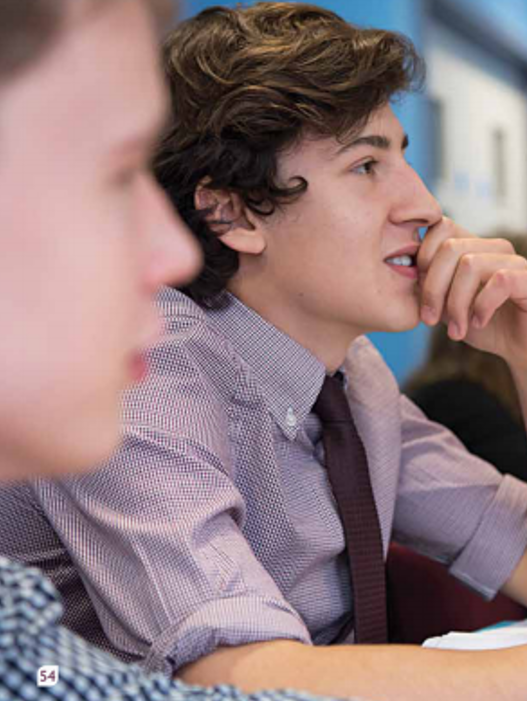 Why our students like this course
'In lessons we are always encouraged to challenge ourselves when it comes to communicating in different languages…'
'My love for languages, and the world around me, inspired me to continue learning Spanish at A-Level. The endless carer possibilities that come with studying languages are really highlighted during my oral sessions with the native speakers, and in lessons we are always encouraged to challenge ourselves when it comes to communicating in different languages. Not to mention the jam-packed Spanish exchange, which is one of the most rewarding programs you will ever take part in!'
Entry Requirements
Grade 6 in Spanish
Exam Board
Edexcel