Learning Resource Centre
WELCOME to the LRC here at Notre Dame High School.
The LRC is currently being moved locations within the school. However, please do find normal operating hours and services below for when it is fully reopened.
Our opening hours are 8.00am until 5pm (Monday to Thursday) and 8.00am until 4.30pm on Fridays and we remain open throughout the school day including before school, morning break, lunchtimes and after school.
There are a range of tables and seated areas for work and study and comfortable sofas for silent reading.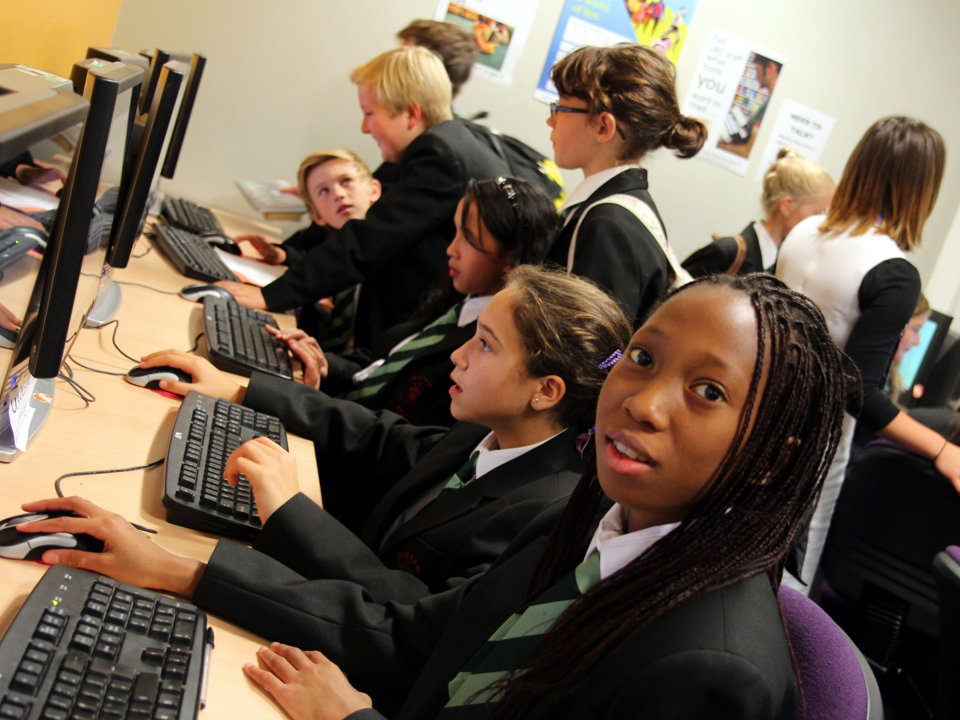 We have a bank of computers for study and offer printing facilities to students and staff. There is also a teaching class facility at one end of the room and this is used on a timetabled basis.
On our shelves we carry a large range of literature, non-fiction and information books to support students' studies and many novels (in various languages too!)
Our busy LRC also hosts organised extra curricular clubs throughout the academic year; the Film Club (which is free and happens every Tuesday after school), a Homework Club (every lunchtime and after school) and the Carnegie Book Club event (where a group of students and staff engage in reading novels before discussing them and writing a review).