Green Team & Eco 6
Notre Dame Students around the world are leading a global campaign against climate change. This is our opportunity to say enough is enough! We are going to use our voices to take action and protect our planet's future.
Each of us is being invited to make a #promisetotheplanet. We want to hear our world leaders make theirs too at the COP26 Conference in Glasgow.
This is our moment to be heard and to make change happen.
What will your promise to the planet be?
A 'Breath-taking View' of our Planet
Students from our Green Team and Eco 6 visited St Peter Mancroft Church in Norwich to see the internationally renowned 'Gaia' exhibition.
The artwork, by UK artist Luke Jerram, measures seven metres in diameter and was created from detailed NASA imagery of the Earth's surface.
The exhibit gave our students a unique perspective of our planet. It made them think about how everything on Earth is connected and affected by the impact of climate change.
"The experience was phenomenal as we saw our beloved planet with our very eyes. Now, we can change it into our perfect world." Gemma
"The Gaia exhibition was wonderful, the globe was absolutely breath-taking. It really puts the problem of climate change into perspective." Erin
"It was good to see a small scale of our planet and makes us question about why we are destroying it." Freddie
"Gaia is our Earth, so we have to treat the Earth how we want to be treated." Maya
Photograph by Kian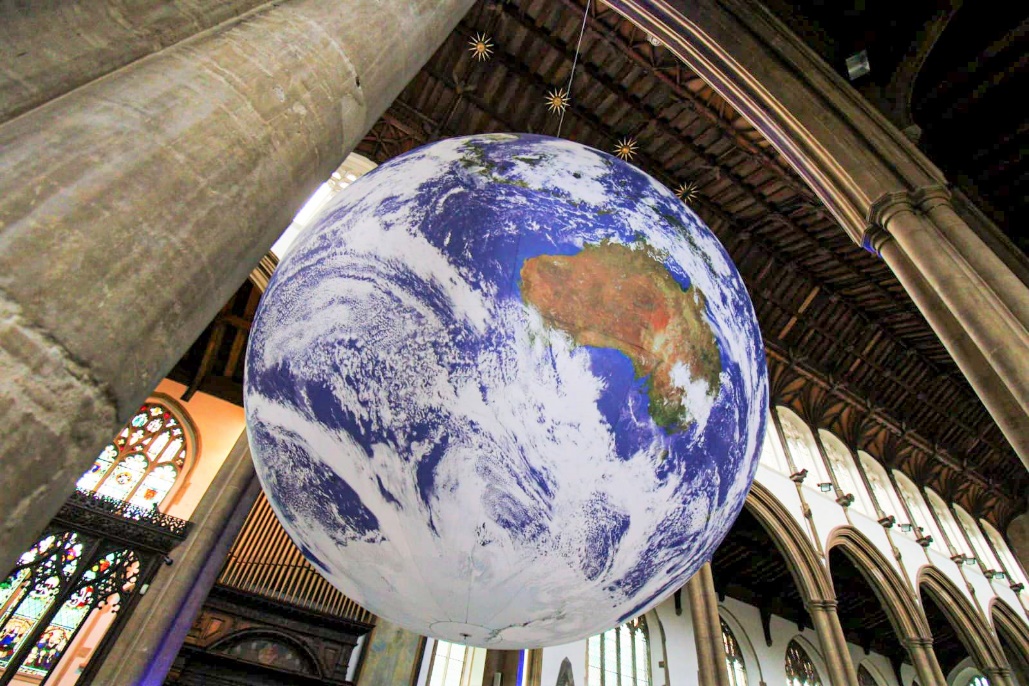 6th Form Attend Climate Debate with Clive Lewis MP
Our A Level Politics Students attended a debate hosted by CAFOD at the Cathedral of St John the Baptist. They provided challenging questions on whether our political system is effectively addressing environmental issues.
Clive Lewis said that young people are right to be concerned about the impact of climate change which he called 'the biggest issue we face today'. Mr Lewis pointed out that the UK has failed to fully meet any of its agreements made at COP21 in Paris in 2015.
At a local level, Mr Lewis raised concerns about the proposed Norwich Western Link Road which will cut through Wensum Valley's ancient woodland. 'How can we criticise the Brazilian Government for chopping down the Amazon rainforest when we are building on our own sites of uniquely high biodiversity?'
For Mr Lewis, the solution to the climate crisis requires democracy on a global scale with millions of people around the world speaking out. He finished with the challenge for us all to 'be the change you want to see in the world'.
COP26
At COP, our message to global leaders is that, together:
We must not allow global warming to rise by more than 1.5 degrees Celsius.
We must commit to ambitious policies that protect people and nature and build a climate-resilient society.
We must commit to making policies that are truly fair: they must require the largest contributors to climate change to take the most action.
COP26 is a big moment: it's the first time we'll test whether our new, stronger commitments to stop climate change are working, and it's a chance for countries to make world-changing, planet-saving commitments. The Earth doesn't have a voice in the discussion, but we do. And we're going to use it.
Notre Dame students around the world are being invited to do our quiz. Test your knowledge on Climate Change.
Choose Your Action!
Recover
Our climate is already changing, so we need to act fast to help it recover. To reduce carbon in the atmosphere, we need to stop deforestation, commit to sustainable practices, and grow more plants.
Hands-on action: plant something that will help your local area.
Things to consider:
Size up the challenge. You could get stuck in on a small scale with a handful of wildflowers on your balcony or take it to the next level and plant a new forest. Every action, no matter how small, helps fight climate change.
Do your research to find out what to plant. What would be best for your local area? Is there a local species in decline that would benefit from a certain type of plant? Look online, or speak to charities, non-governmental organisations, and conservationists in your area.
Link up with people. How could you take planting to the next level? You could join the #BillionSeedChallenge and get your local community involved too. Together, you could adopt a whole patch of land. Download the #BillionSeedChallenge planting event guide for tips on how to do this.
Get permission. Whatever and wherever you're planting, make sure you have permission from the appropriate people or authorities before you get stuck in.
Use your voice action: speak to decision makers and businesses about deforestation and sustainability to create change in your local community.
Things to consider:
Actions speak louder than words. Could you take hands-on action and invite your decision maker to see it happen? Often, decision makers will respond more quickly if they see that you're taking action too.
Use social media (if you're over 13). How could you use social media to amplify your voice? You could get support from others in the community – they could sign a petition or send their own messages to people in positions of power.
Recycle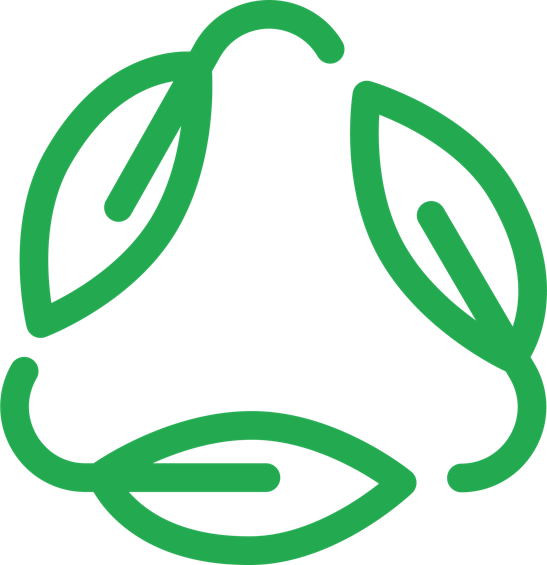 When plastic isn't disposed of properly, it pollutes habitats, releases substances that harm humans and animals, and emits gases that make climate change worse. To reduce climate change, we need to recycle as much as possible.
Hands-on action: collect plastic, sort it out, and recycle it appropriately.
Things to consider:
Keep yourself safe. When you're collecting rubbish, wear suitable clothing to protect yourself, including a pair of gloves. Never collect anything from a dangerous area, and always wash your hands thoroughly before eating, touching your face and when you finish.
Keep track of how much rubbish you collect. You can use this information to record your action and show decision makers that plastic pollution is a big issue in your area.
Use your voice action: speak to decision makers and businesses about plastic pollution and encourage them to recycle plastic properly.
Things to consider:
Ask decision makers and businesses to reduce their use of unnecessary single-use plastic, as well as investing in cleaning up the environment.
Think about what type of rubbish is a problem in your area.
Make people aware of microplastics. These are small pieces of plastic (less than five millimetres big) – they're everywhere, and they make their way up the food chain and hurt animals and people. How could your decision maker stop microplastics from entering habitats and remove the microplastics that are already there?
Talk about offshoring. This is when countries send their waste away to be processed by other countries. It damages the environment because it uses lots of transport to move the rubbish, and the countries it ends up in don't always process it correctly – they may put it landfill sites or even burn it! Could your decision maker do more to reduce, reuse, and recycle in your area?RRRed
Reduce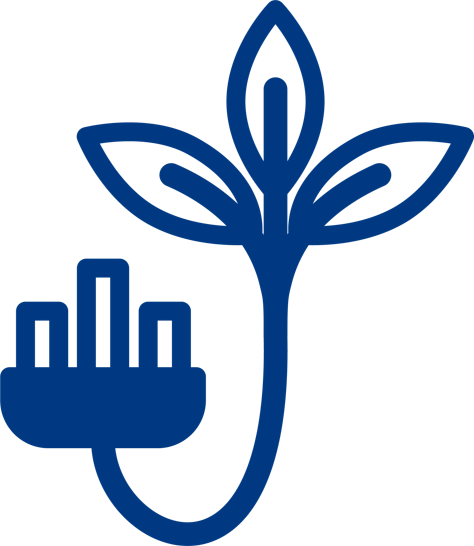 Everyday actions make a huge impact on our planet. To reduce climate change, we need to eat, travel, and power our lives in planet-friendly ways. If we keep living as we are, we'd need more than one Earth to keep up with the resources we use. But we don't have another home (and there's not enough room on the International Space Station for all of us).
Hands-on action: choose a planet-friendly diet, reduce your food waste, use less fossil fuel powered energy, and avoid fossil fuel powered transport.
Things to consider:
Choose food that's in season and from local sources. Local food doesn't have to travel long distances to reach you, and food that's in season doesn't have to use as much artificial heat or eater to grow.
Reduce your food waste. Food takes a lot of time and energy to produce. Make sure none gets wasted by planning meals, only buying what you need, and giving any spare food to others (or a charity).
Change what's on your plate. We all need to eat – but some foods take up lots of space and generate lots of greenhouse gases. Do your research and choose foods that are better for the environment. We'll give you a hint – it'll probably mean eating more plants.
Change how you get around. Walk or cycle more, or swap car journeys for a train or bus.
Switch your energy supplier. Talk to the people you live with and try to find a green energy supplier.
Use your voice action: encourage businesses and decision makers to promote eco-friendly choices in your community and adopt ambitious targets for reducing greenhouse gases.
Things to consider:
Encourage businesses and decision makers to choose carbon-neutral supply chains and sustainable food production. You could make a video, use social media, start a petition, or write letters.
Speak to decision makers about making public transport in your area accessible and affordable. Are there plans to expand or improve public transport options? Are they powered by green fuel sources?
Work with others in your local area to put on community events that help people to live more sustainably. You could cook some planet-friendly foods, encourage people to change how they travel, and tell them about other ways to reduce their impact on the environment.
Rethink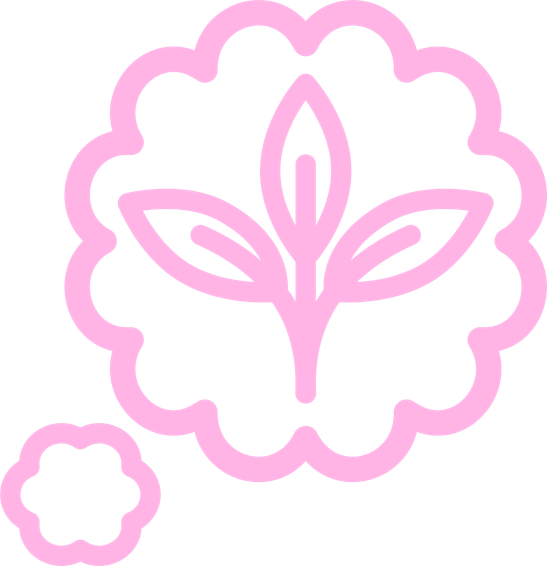 Hands-on action: fix things whenever you can and buy products from sustainable sources.
Things to consider:
Fix what you can, so you only buy what you need. You don't have to fix things on your own (especially if it wouldn't be safe). There may be other in your area with the right skills and tools for the job.
If something can't be fixed, do your research so you buy something that's sustainably sourced. For example, lots of clothing brands are moving towards organic materials and carbon-neutral production. Alternatively, you could ask businesses to make products that are more easily 'fixable' at home.
Watch out for greenwashing – when companies use clever branding and messaging to trick you into thinking their product is good for the environment when it isn't.
Use your voice action: raise awareness about how people can help fight climate change by spreading the word in your community or online.
Things to consider:
Set up sessions in your community to help people fix things. Encourage everyone to share their skills, tools, and top tips. It's not just good for the planet – it'll help your local community bond and save money too.
Notice when businesses aren't operating sustainably. Do your research, then get in touch to ask them to take care of our planet. You could create a petition or write an open letter.
Green Careers
There is an increasing number of diverse careers in the environmental and sustainable energy sectors, particularly in our region.
To find out more visit our green careers page.
CAFOD Resources