Economics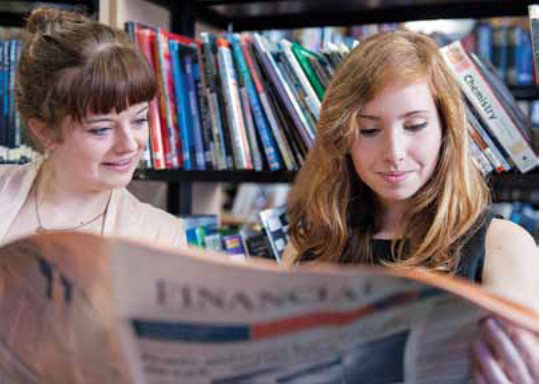 Economics is an increasingly popular subject at A level, no doubt due to the current economic climate and the subject's high standing with universities.
During their studies students will be introduced to microeconomics and macroeconomics, developing an understanding of both the UK and global economy.
Economics investigates how individual, firms and nations make economic decisions - studens will be studying areas such as demand and supply, elasticity of demand and supply, externalities, economic growth, interest rates, inflations and unemployment. Students will learn to apply the 'economist's toolkit' (a range of theoretical models) to recent and current economic problems both at domestic and global level.
Where does this subject lead me?
Economics complements many other choices of A level. Students doing Maths and Science subjects will revel in the diagrams and analysis that Economics offers and have a chance to develop their essay skills. Students studying Social Science subjects, Humanities, English and Languages will contrastingly enjoy the extended writing aspect of the course and will develop new numerical and analytical skills.
Key contact for interested students
Miss Diana Claridge (Economics teacher).
Details of what the course covers
Click here for exam board specification.
Entry requirements
No specific requirements are required to take this course ... Click here