Business
Why study Business?
All young people aspire to work in an industry that is both interesting and rewarding. The A-Level Business course gives students an insight in to the diverse areas of business, developing knowledge and skills that are highly sought after by both employers and universities.
Business is a topical and contemporary subject where students can make connections between theory and the real business world. You will learn about various marketing techniques, how to analyse financial information, effective human resource management, making strategic decisions and how business operates in a changing world.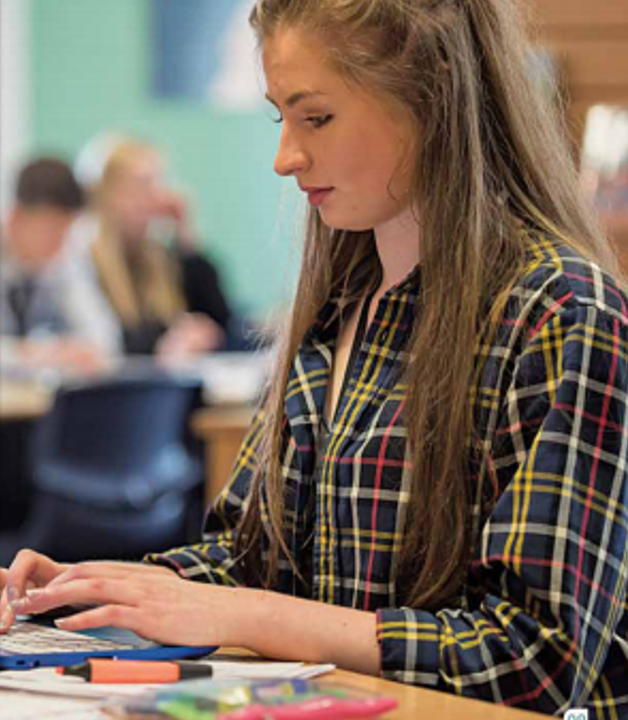 Where does this subject lead me?
The A-Level Business course will provide you with points to put towards your university entry to study at degree level. The course is a recognised qualification by businesses and would stand out on a CV suggesting that you have gained the knowledge and understanding of how a business works. With further training, you could get into a job related to business, which could be through a trainee management scheme or apprenticeship.
Why our students like this course
'Studying Business has allowed me to develop specific skills of analysis and evaluation…'
'Business is an interesting and relevant subject where clear links are made between the theory and the real world of works. Studying Business has allowed me to develop specific skills of analysis and evaluation that will be essential when moving in to Higher Education. With the support of my teachers I have been able to make excellent progress and archive the grades I hoped for. I have really enjoyed studying business at A-Level and hope to study Business Administration at the University of Bath.'
Entry Requirements
A GCSE in this subject is desirable but not essential
Exam
Year 1 – Component 1 Business Opportunities and Function (33.3% of qualification)
Year 2 – Component 2 Business Analysis and strategy (33.3% of qualification)
Year 2 – Component 3 Business in a Changing World (33.3% of qualification)