Week 39: 'Take Nothing With You'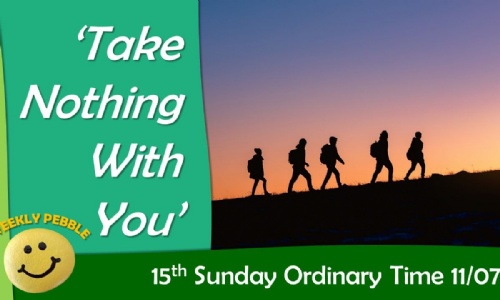 Jesus sends out his disciples in pairs to stay with local communities. ​
This shows his trust in their ability to pass on his teachings to others.​
However, he tells them not to take anything with them, so that they remain humble.​
As we head off for the freedom of the summer holidays, how can we find happiness by supporting those we spend time with.​