Week 38: What is this wisdom?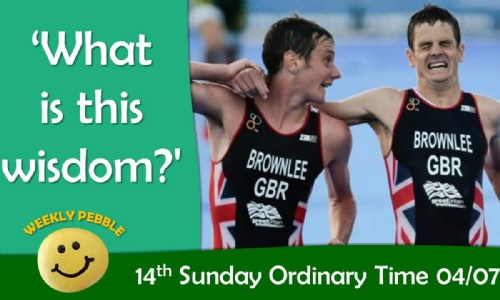 Jesus had three big statements in his teaching:
God loves each of us with an infinite love;
we belong to one family;
and good will overcome evil.
The wisdom of Jesus was not just a statement, but how he lived his life by healing, consoling, and spending time talking to people from all walks of life.
How can we apply Jesus' wisdom in our lives today?