Y10 & Y12 Performance for St Martin's Trust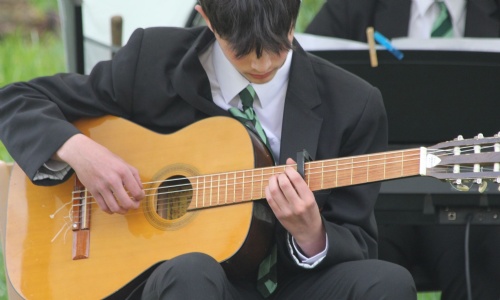 On Sunday our Y10 and Y12 Music students performed for the first time in over a year since the lock downs.
We were invited to play at a fundraising event for St Martin's Trust in the stunning setting of the gardens of the Bishop's Gardens at Norwich Cathedral.
St Martin's Trust supports the homeless to build a better life in Norwich and Norfolk. We have raised funds for them in the past from our Sponsored Walk and at Christmas our Y7s made special cards to give to their clients. We've also sent artwork created by our students to display in their centre.
We're now hoping to invite their Reality Check Team into Notre Dame next Autumn to work with Y9 on drugs awareness.
There are lots of ways that you can support St Martin's Trust. If you'd like to find out more click here.