Supporting India in its Fight against Covid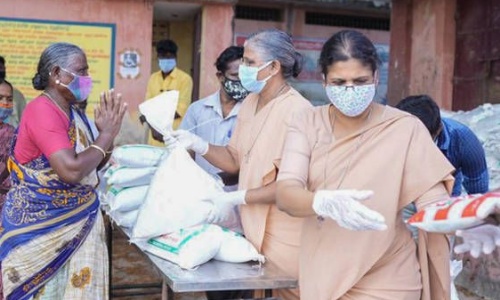 India is facing a devastating second wave of coronavirus. The country has confirmed more than 16 million cases and more than 200,000 deaths, with some concerned that the number of deaths is just the tip of the iceberg because of under-reporting.
The pandemic has put a strain on the medical infrastructure of the country, with hospitals unable to cope with the influx of patients.
CAFOD has already pledged £200,000 to their partners, Caritas India. They will be distributing medical kits and setting up temporary treatment centres, as well as providing PPE to frontline health workers. They are also helping families provide home-based care for mild cases, raising awareness of the vaccine, and providing guidance on how to avoid further spread of the virus.
Your support gives hope
If you wish to donate to CAFOD's Coronavirus Appeal, it will enable them to support those worst affected by the pandemic. To donate to the Appeal, click on the button below.
Your prayers show our solidarity with those in need