We Refugees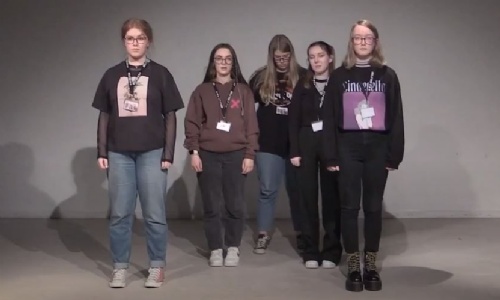 Y12 Drama perform poem for the Norfolk Museums Service.
We were invited by Norfolk Schools of Sanctuary to create and perform We Refugees by Benjamin Zephaniah.
This was to help mark the UN International Day for the Elimination of Racial Discrimination.
Our Y12 students had only just got back to school after the recent lock down. However, they were so keen to be able to perform together again, that they not only recited the poem, but created actions to bring the poem to life.
We have just found out that our performance has now been included in a video that is being shown in the Museum of Thetford Life!
Below you can watch our version of the whole poem and how it was added to the version shown by Norfolk Museums.