Notre Dame Chapels around the World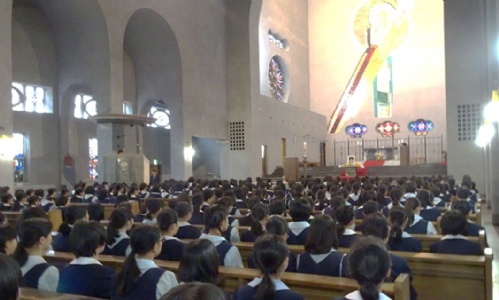 Go on a tour of our school and university chapels around the world!
Notre Dame Seishin High School in Hiroshima Japan have researched the chapels of Notre Dame schools in the Philippines, USA, UK, South Africa and Japan. The gallery they have created is being shared with 1,000s of students on five continents.
We never imagined that our chapel would go on a world tour!