Week 9: Be Humble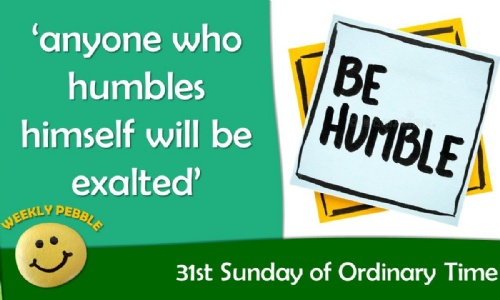 Be humble, or you'll stumble! Jesus warns us to focus less on ourselves and to make the effort instead to notice the people around us more.
Who can you take the time to support and be kind to this week?
Notre Dame App
On the Notre Dame App, click on the TODAY graphic to view daily announcements and activities to support your wellbeing.