Week 7: 'Invite everyone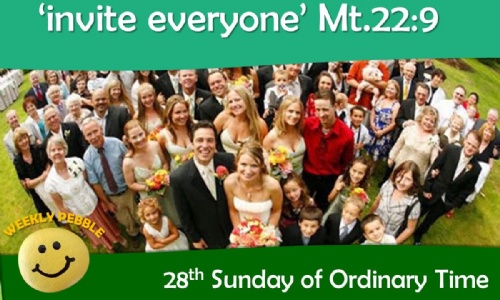 The word 'Catholic' comes from two Greek words which mean 'including everyone'. Jesus' teachings on how to live life to the full are for everyone. Just like the wedding story in this week's Gospel, we're all invited to take part. How can we ensure that no one is left out?
Notre Dame App
On the Notre Dame App, click on the TODAY graphic to view daily announcements and activities to support your wellbeing.