Merry Christmas!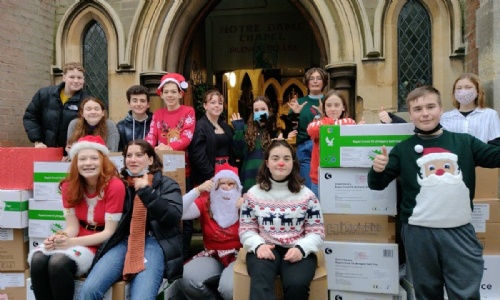 We prepare for Christmas with our hamper appeal and Advent Service.
Thanks to our whole community for such an amazing response to our hamper appeal. This year we collected toiletries for St Martin's Trust and St Vincent de Paul. When they came to pick up what you had donated, they were overwhelmed by your generosity.
On the last day of term we held our traditional Advent Service. This year we came together virtually with the service being broadcast live to all classrooms. In Fr Sean's sermon he explained how we are Jesus today, by our charity towards others. We also heard our intercessions read out by students in different Asian languages.
To view a wide range of activities that we have done to help us to prepare for Christmas watch the video below.