Find out about Early Career Programmes & Apprenticeships in Horseracing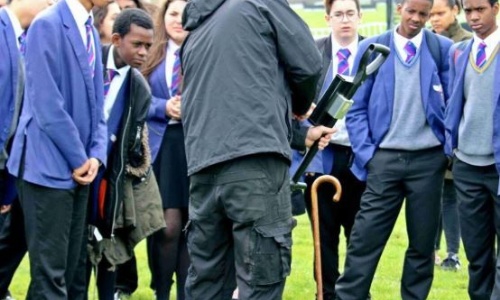 Have you ever thought about a career in the Horseracing industry?
There are various career paths, some of which students may never have even thought about and a wide range of training to support them on their journey.
Foundation training at our racing schools, the National Horseracing College and the British Racing School, leads to completing an apprenticeship in a racing yard, which allows you to work hands-on with horses. There are similar options in Scotland with the Scottish Racing Academy.

There is also an option for those that want to work with horses but maybe don't want to ride. The National Stud offers an Entry to Stud Employment Course for those with no experience handling horses, leading to a role in the breeding industry.

If media interests you, then there is the Racing Media Academy who provide students with work experience and training at some of the largest media companies within Horseracing. This involves a one-week course at the British Racing School, followed by a paid placement in one of the many racing media outlets. Applications are invited in November.
More information can be found here.