Business, Media, News & Data at Bloomberg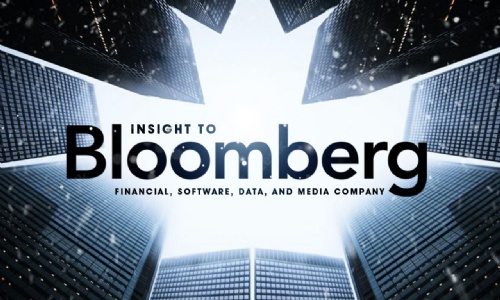 On Monday 12th December at 5pm - 6:30pm Young Professionals UK will be hosting an online webinar with Bloomberg, the global financial, software, data, and media company, to give you an insight into this global tech, finance and media firm and the career opportunities available to you.
Being such a huge global company comes with a huge range of roles. Bloomberg has opportunities available in Global Data, Financial Products, Engineering, Operations, Media and News, Corporate Functions and External Relations and many other business functions.
Not only is Bloomberg noted as one of the most important tech firms in history, but they also continue to harness the power of technology today and connect the world's decision makers to accurate information on the financial markets, to help them make faster and smarter decisions.
You could possibly find yourself working at Bloomberg's European headquarters in London, which achieved the highest sustainability rating of any commercial building in the world when it was built!
Key event details:
·An insight into Global Finance, Tech, News and Media firm - Bloomberg
·Monday 12th December from 5pm - 6:30pm
·Online webinar so you join us from anywhere in the country (via Zoom)
·Find out more about Fintech, media and the limitless career opportunities
With offices all-round the globe, and career opportunities in almost every sector - this is not an opportunity to miss!
Click here to sign-up.