Years 10 - 11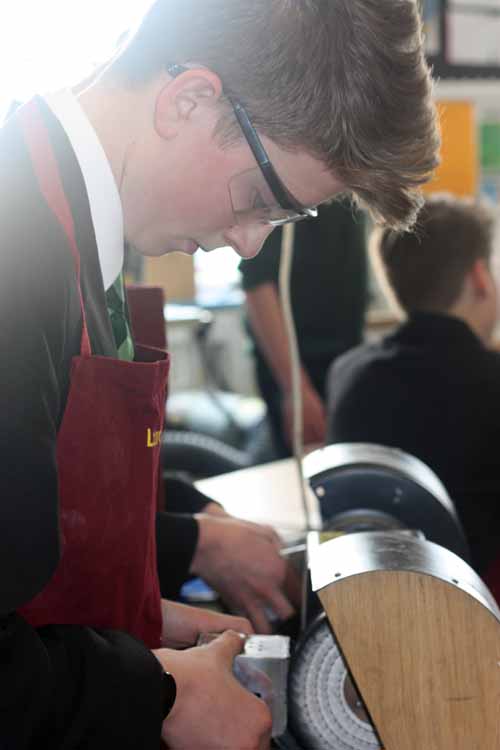 The Design and Technology department are offering the following subjects at GCSE level to students in Years 10 and 11:-
Fashion & Textile Design .... GCSE Fashion & Texile Design enables candidates to demonstrate their creativity, with making of textile products a vital feature of the student's experience of taking this course. Students will have the opportunity to learn a range of decorative and construction techniques and processes which will broaden their own skill base. They will work collaboratively and individually.
Food & Nutrition .... GCSE Food & Nutrition is an exciting and creative course which focuses on practical cooking skills to ensure students develop a thorough understanding of nutrition, food provenance and the working characteristics of food material.
Graphic Design .... Graphic Design enables students to demonstrate their drawing skill and creativity by designing and modelling paper/card based products and in contrast to lower school D&T, students have greater freedom to design products from their own specification. Typical outcomes include architectural models of shops, clubs and music venues, merchandise bags, business cards, promotional gifts, perfume/aftershave packaging, music merchandise etc.
Product Design .... The materials used in this exciting course can include plastics, woods, metals, glass etc. Students will be allowed to demonstrate their creativity with the design and construction of functioning products.