Video Tour and Prospectus
For Y6 pupils thinking of coming to Notre Dame and their families, we have created a special video tour of our school. You'll also meet some key staff along the way.
For Y11 students thinking of joining our 6th Form, go straight to Welcome to our 6th Form.
Experience a year at Notre Dame in 2 minutes!
Meet our Head Students. They will share with you how our school has helped them to live life to the full.
Click on the image below to view our Main School Prospectus. If you would like us to send you a paper copy of our prospectus, email office@ndhs.org.uk.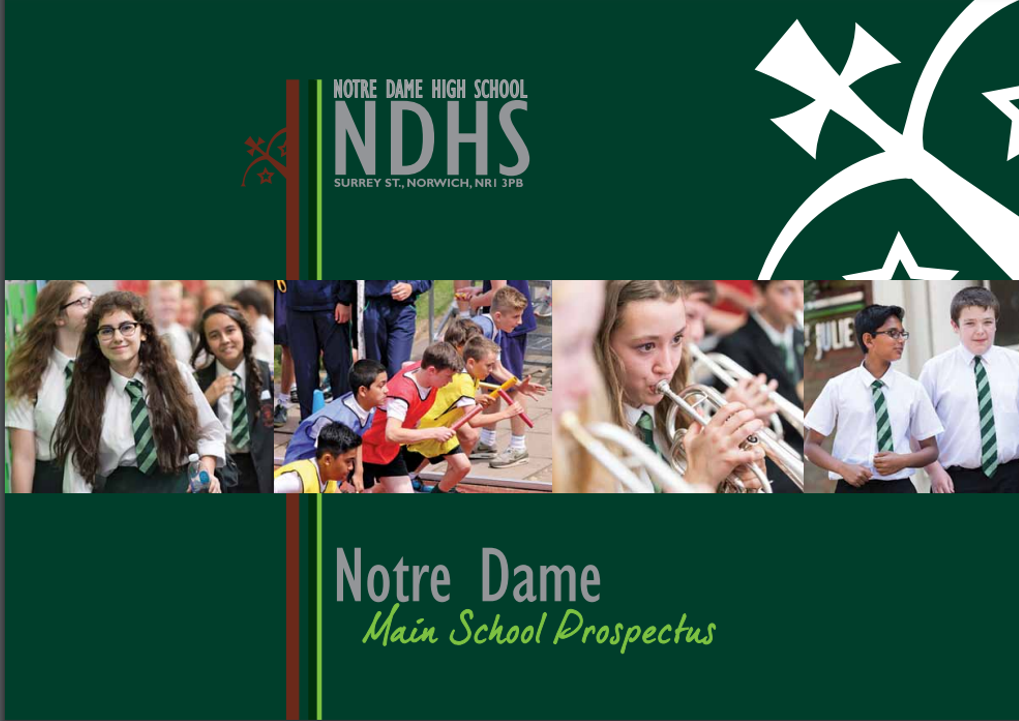 For information on how to apply for a place at Notre Dame visit Admissions
Interested in attending our 6th Form? Watch this welcome video to 6th form.
For information about applying to our 6th Form including our 6th Form prospectus and the courses we offer visit Welcome to 6th Form.