Former Headteacher recognised by the Queen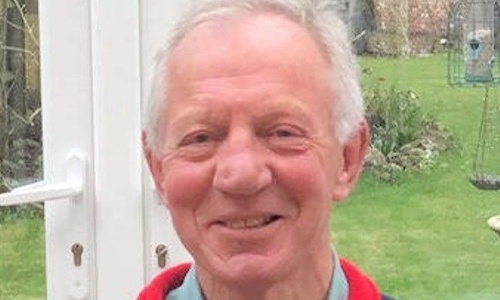 John Pinnington has received two purses of Royal Maundy Money.
John is among four Norfolk Christians to be recognised by the Queen for their service to the community in the centuries-old Royal Maundy Money tradition. Each received the Maundy Money in two purses, along with a personally signed letter from The Queen by post.
John was the first lay headteacher at the secondary school of Notre Dame. He has made a huge contribution to Christian life both in his local Catholic parish community of St George in Sprowston and in the wider community of the city of Norwich.
Outside school life and into retirement he has been involved in the work of Norwich Street Pastors, reflecting his great concern to support young people who have found themselves in trouble. He has shown care for the marginalised through work and fundraising for the Emmaus Community, supporting ex-prisoners and those who are homeless.
The giving of Royal Maundy Money by HM The Queen is a long-established tradition. The name "Maundy" and the ceremony itself derive from an instruction, or mandatum (hence Maundy) of Jesus at the Last Supper that his followers should love one another. This symbolic act of giving a gift of money in small purses is a ceremonial living out of that Christian care.
There are as many recipients as there are years in the sovereign's age. At the ceremony, the monarch hands each recipient two small leather string purses. A red purse contains ordinary coins, while a white one contains silver Maundy coins, amounting to the same number of pence as the years of the sovereign's age.
Speaking about his nomination, John said: "I was amazed when I heard I was to receive this special gift. There are many who will have done more than me but who may not have been recognised so I feel fortunate. What I have achieved is down to a very supportive wife, family, and friends, a belief in the value of prayer, some risk-taking, and hard work, and more than my fair share of good luck from the very start! I am so grateful to all who have been a part of my life whatever the circumstances."
Bishop Alan Hopes said: "I am delighted to learn that John's outstanding work among young people both in the field of education, and particularly as headteacher of Notre Dame High School in Norwich, the support work he has continued to give to young people who find themselves in trouble in Norwich as a street pastor, for ex-prisoners and the homeless, has been recognised by Her Majesty the Queen. He is a man of great faith who has taken the social teaching of the Catholic Church seriously in his practice of the faith."