Choice between virtual or in-person evening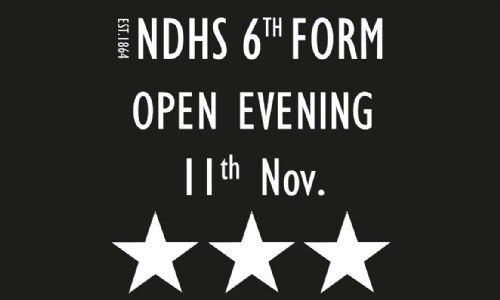 OPEN EVENING THURS 11th NOV.
Notre Dame is offering families the choice between a virtual evening or an in-person evening. This will enable families to manage any anxiety they may have about visiting an in-person event and will potentially help to reduce on site numbers.
We feel it is extremely important for young people to be able to make the most informed choice possible, when choosing a 6th form institution; this will inevitably support both happiness and success. We are really pleased to be offering an on-site opportunity but would kindly ask everyone choosing to attend this version of the evening to be conscious of the requirement to support covid safety and reduce the potential for transmission. We therefore ask:
Only one adult supports their young person at the evening
That you wear a face covering whilst on site (unless exempt)
That you carefully consider the number of people that may be in a room at any one time and 'come back later if required'
You respect social distancing with staff who will be meeting and greeting many people across the evening
The virtual option
This will consist of a live webinar at 7.45, which you need to register for in advance by clicking here. To support this talk, A-level subject pages on our website provide informative teacher summaries, and student testimonies.
The in-person evening
The site is open from 5.30 pm to 8.30 pm on Thursday 11 November 2021 (arrive in good time for a 6 pm start, there is not parking on site).
Whilst the presentation from key members of senior staff is formally scheduled, below, you will have the freedom, before or after this, to look around the site at your leisure and meet teaching staff that deliver the courses you are interested in.
Students from schools beginning A – H have a presentation in the Sports Hall at 6 pm.
Students from schools beginning I – Z will have a presentation in the Sports Hall at 7 pm.
The School closes at 8.30 p.m.
We look forward to seeing you at either event.