Performance Management
Support Staff Appraisal (Reviewer)
Support Staff Appraisal (Reviewee)
Performance management has been defined as "a process which contributes to the effective management of individuals and teams in order to achieve high levels of organisational performance. As such, it establishes shared understanding about what is to be achieved and an approach to leading and developing people which will ensure that it is achieved."
At Notre Dame we are committed to providing high quality training and support to all line managers who have responsibility for the performance management of teachers.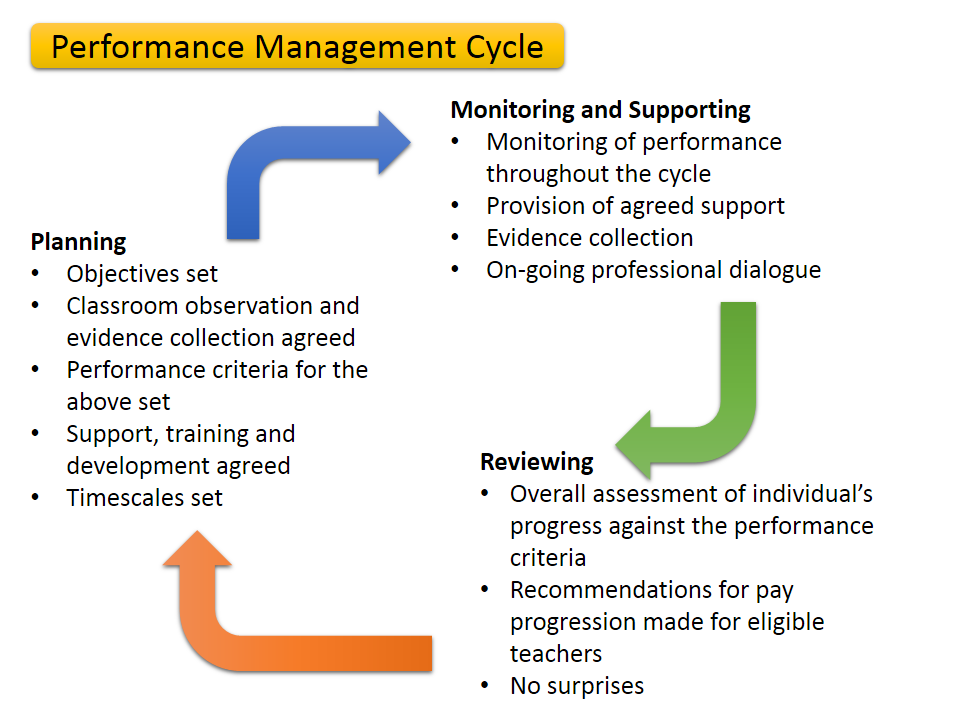 Linked to this page are a range of documents which are designed to provide advice and guidance on the performance management process, including the Teachers' Standards which form the backbone by which the performance of all teachers are now judged.
PM Forms
Guidance
Evidence For Teachers' Standards
Pay Progression and Thresholds
From September 2014 teachers on pay scales M1 to M5 will receive an increase in their pay level as a result of a successful review of their performance management. The decision will be made by the line manager and will be based on the criteria set out at the back of both the School's Pay Policy and Performance Management Policy (Annexe 5).
Applying for post threshold assessment (UPS1-3 ) is a voluntary process and entirely a matter of choice for individuals. Teachers are responsible for applying for assessment and they must apply to the Head teacher of the school at which they are employed to teach.
Crossing the threshold gives access to the pay scale for post-threshold teachers (this is often called the upper pay scale) to teachers who are on M6.
Please ensure that your Line Manager is aware of your application and contact the Head teacher in writing. Briefly state a request for assessment against Post Threshold standards. The descriptors for post-threshold assessment are contained within Annexe 5 of the School's Pay and Performance Management Policies.
It is a good idea to use the Teacher Self Audit Tool to audit your skills and identify any areas for development prior to application. This can be carried out by the applicant and the applicant's Line Manager at a PM review meeting.
As well as these documents, please make sure that you are familiar with the School's current Pay Policy and Performance Management Policy. I am also happy to offer advice and guidance and answer any questions about performance management.
Neil Cully
Deputy Head teacher