Enrichment Activities
The NDHS Creative Enterprise
Pulp Studio are a creative digital media group of sixth form students who meet weekly with the aim of (amongst other creative things) producing a termly student magazine, written by students for students. All members are interested in pursuing careers in journalism, photography, graphic design, web site design, sales and marketing etc. The group's motto is "Building a legacy and furthering opportunities". They currently need a photographer.
The Sixth Form Enrichment Hour - please click here for the Summer Term Enrichment dates
Notre Dame Sixth Form introduced the Sixth Form Enrichment Hour in September 2013. This hour facilitates opportunities for our sixth formers to find out more about specific careers by attending talks by local professionals and also provides the opportunity to discover more about university courses from university lecturers. We have had a wide variety of speakers talking about a wide variety of professions, including "Working for a Global Company" (Chris Paine, Aviva), "Studying in Europe" (Thomas Gidney), "Studying Pharmacy" (Dr Lesley Howell), "Studying Economics" (Dr Joel Clovis), "Careers in Law" (Naomi Newel, Cozens-Hardy), "Studying Computer Science" (Dr Stephen Laycock), "Studying Law" (Dr Heywood), "Careers in the NHS" (Rachel Glen), "Studying Engineering" (Tim Munday – ex-Notre Dame), "Cerebral Palsy Alive & Kicking" (Joan Latta), "Actuarial Sciences" (Dr Glover) and "Careers in Journalism" (Rosa McMahon, EDP). These very well-attended sessions have not only provided extremely insightful in terms of our students being able to find out more about certain career paths but they have also offered our students a wealth of invaluable tips and advice in terms of how to apply for jobs and what employers and university admissions officers (UCAS) are looking for.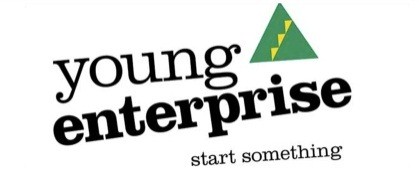 Young Enterprise
We are really excited to be providing the Young Enterprise (YE) Company Programme for sixth formers at Notre Dame. This programme offers students the opportunity to set up and run their own real company over the course of one academic year, with the support and guidance of experts in the field (in our case from Aviva). Students elect a board of directors from amongst their peers, raise share capital, finance and market a real product or service of their own choice and sell it to the public. Our teams have won awards every year in the Norfolk finals for their innovative products and excellent customer service. Many thanks to Aviva for supporting our YE teams and also arranging a trip in the summer for teams to visit some major corporations in London. For more information about Young Enterprise go to: http://www.young-enterprise.org.uk