Classical Civilisation
Does the Ancient World resonate with us today? The following issues shook Greek and Roman civilisation:
Power, democracy and freedom
Conflict in the Middle East
Slavery and citizens' rights
Conquest and Empire
For generations a classical education was considered to be the preserve of the privileged, but it is undergoing a revival in state schools. This is because studying Classics and Classical Civilisation:
is intellectually rigorous and improves analytical skills;
develops all-important communication skills - especially written skills;
provides an excellent foundation for understanding other school subjects;
The works of the classical poets such as Homer and Virgil have profoundly influenced Britain's greatest writers, dramatists and poets including Chaucer and Shakespeare. The examples set by Pythagoras and Archimedes inspires scientists, engineers and astronomers around the world. Plato and Aristotle established the foundations of politics and philosophy while Herodotus, Livy and Tacitus developed the art of the historian and biographer. The lives of great men and women such as Alexander, Hannibal, Caesar, Cleopatra and Constantine teach us lessons in leadership, power and downfall.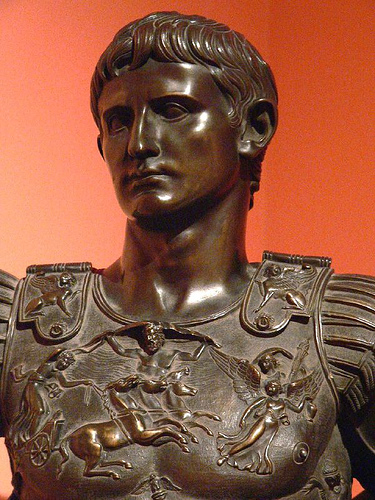 The Course:
Classical Civilisation is a 2-year A-Level course (no AS level exams). You will study:
The World of the Hero - Homer's 'Odyssey' and Virgil's 'Aeneid'.
The Imperial Image - The Emperor Augustus and his reign.
The Politics of the late Republic - Power and Politics in 1st century BC Rome.
A study of Classical Civilisation complements many other A levels, including Art, Drama and Theatre Studies, English Literature, Government and Politics, History, and Philosophy and Ethics. It fits well with careers in Journalism, Law, Media and Politics. It helps us to understand the modern world and our classical heritage.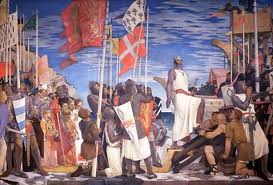 Students will need to have achieved a GCSE Grade B or above in English to take Classical Civilisation for A Level.
Click here to link to the OCR website.
Click here to view information about Classical Civilisation as recorded in the VI Form Prospectus.