Chaplaincy
Welcome from the Chaplaincy Team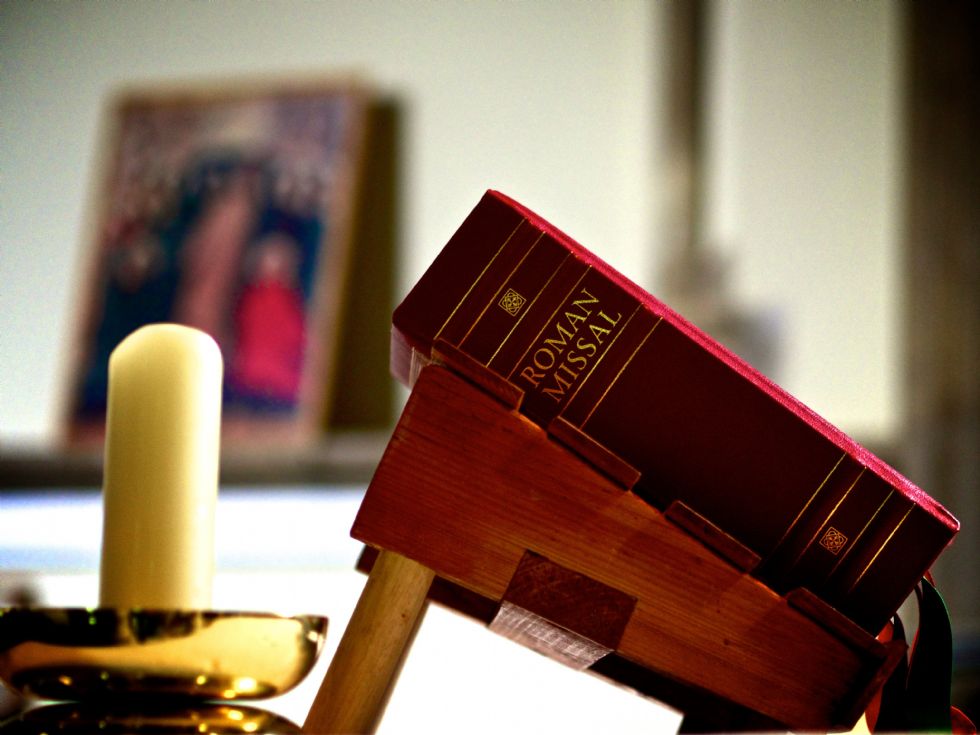 "Deep peace of the running wave to you,
deep peace of the flowing air to you,
deep peace of the quiet earth to you,
deep peace of the shining stars to you,
deep peace of the Son of peace to you."
Chaplaincy is an important aspect of our pastoral provision in school.
The current members of our Chaplaincy team are Fr Sean Connolly, Alex Savage, Tom Pinnington, Neil Cully, Miriam Sharif, Mary Nobes, Danny Sharpe and Chris Ellis.
Pastoral Care
Mr Savage (our Lay Chaplain) is in school all week and resides in the Chaplaincy Office in the courtyard. He meets with individuals and small groups and liaises closely with the school's Student Welfare Department. He also works and meets regularly with our Student Chaplaincy Ambassadors.
Prayer & Worship
The Chaplaincy team set out principles and guidelines for planning of acts of collective worship, retreat/reflection days and other initiatives in relation to the spiritual life of the school.
Whole school Masses during the year include those marking the beginning and ending of the school year, special occasions and (where possible) Holy Days of Obligation that occur during the school year. Our current practice is for Mass to be celebrated in the Sports Hall, although in September we go to St John's Cathedral for our start of the school year Mass. Mass is also celebrated most Thursday mornings in our school chapel.
Each year group has one Mass each academic year. Year group Masses are celebrated in St. John's Hall.
Non-Eucharistic liturgies are celebrated as appropriate throughout the year. These include - Advent/Christmas celebration; Distribution of Ashes and Reconciliation services during Lent; Holy Week celebrations when we are in school at that time; and prayer during retreat opportunities.
Mass is celebrated in our School Chapel most Thursdays at 8:30am - all students and staff in the community are welcome to attend.
Spiritual Leadership
The Chaplaincy Team supports the spiritual development of the school community in a variety of ways. These include – producing the 'themes of the week' based on the Sunday readings; leading staff training on prayer and spiritual development; supporting Form Tutors in praying with students.
The Chaplaincy also promotes student participation in the planning, delivery and leading prayer and worship. We support and encourage student involvement in assemblies. We encourage student leadership in Morning Prayer in the Chapel and in their Form bases. The Chaplaincy team participate in the retreat programme for Years 8 & 10. In addition we contribute to the on-going development and evaluation of the Catholic Ethos of the school.