Careers Education, Information, Advice & Guidance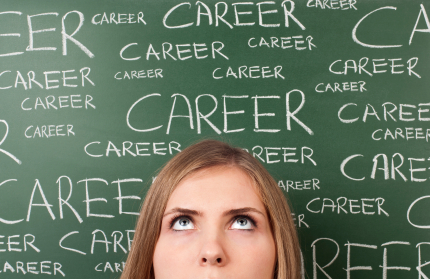 Careers Education Information Advice and Guidance (CEIAG) helps students gain the skills and knowledge needed for their future career choices. We want to make sure that parents and students can gain the information they will need to enable students to make informed choices about their future learning and career pathways.
Any student, and/or parents/carers now has the opportunity to arrange a meeting with a Level 6 Qualified Careers Advisor to discuss future options and progression routes during and after their time at Notre Dame. To book an appointment with our Careers Advisor or if you have a question about CEIAG provision at NDHS please speak with Mary Nobes.
Careers Education Plan for 2018-19 - please click the link to view our Careers Education Plan.
YEAR 8
There will be a Careers Advice stand at the Year 8 Parents' Evening where parents/carers and students can talk with an independent and impartial Careers Advisor.
YEAR 9 Preferences
In Year 9, students are given a Preferences Grid to enable them to indicate their preferences for their GCSEs starting in Year10. They also receive a booklet explaining all the available subjects. Families are invited to attend a Preferences Evening to meet with teachers to learn about the different subjects.
There will be careers advice available on the evening.
YEARS 10/11 Post 16 Options
Year 10 PSHEE lessons are used to deliver key employability skills such as generating a CV and time spent exploring the kudos website allows students a deeper understanding of the career paths available.
In Year 11 families are invited to an IAG evening in the Autumn term to explain the Post 16 course application process. We also invite a number of providers and careers advisors to provide impartial advice.
For info about preferred A Level choices that lead to specific courses at university, click on the Russell Group Guide. Their very useful video is here: http://bit.ly/1Pk0sDZ.
YEARS 12/13
Students are given advice on how to complete UCAS Forms and which course providers to apply to. Two UCAS days are organised the Summer term for Year 12 students where they will receive information about the UCAS application process and student finance. There will also be advice and guidance available for those considering the option of studying abroad and those who may choose not to go to University.
Please see the 6th Form page for further information.
Useful Links
National Careers Service
UCAS – Search for University/Higher Education courses, apply and track applications.
Apprenticeships - These resources include everything you need to know about Apprenticeships; the opportunities, the benefits, and how an individual can search and apply for Apprenticeships vacancies online.
Kudos - A careers matching and information program which helps young people plan their future.
Fast Tomato - A careers matching and information program which helps young people plan their future. Delivered in Year 9.
https://www.plotr.co.uk/ Plotr - the Government's one stop shop for careers advice
www.ukvocation.org - Advice on vocations within the Catholic Church. Another useful site is www.ukpriest.org
CV Creator - Helps you to create a comprehensive CV for job and course applications
Careers World - Job and training opportunities in the Eastern Region
www.jobseekers.direct.gov.uk - Search online for the latest jobs and volunteering opportunities
http://www.direct.gov.uk/en/YoungPeople/index.htm - Information, advice and support on a range of issues affecting young people
http://www.bestcourse4me.com/ - site that links A levels and degrees to possible career pathways including staring salaries.
Careersbox - If you select browse you can choose professions by sector and then watch videos of specific careers
Get into Teaching - Advice from the Official TDA website on pathways into teaching
The Russell Group - A website with information for students and parents