AQA Bacc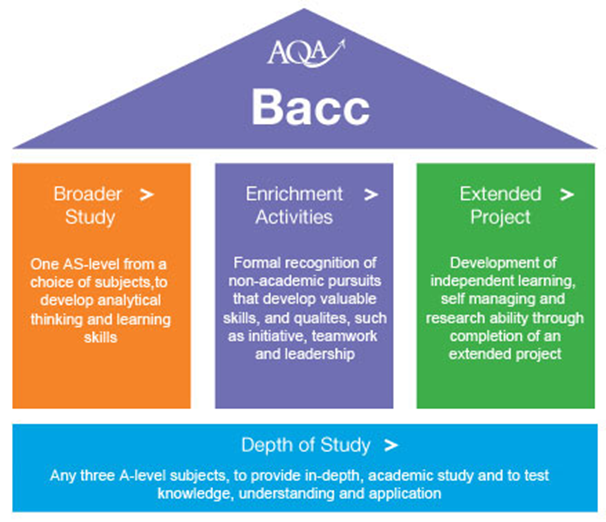 Add Value to Your A-Levels...
The AQA Baccalaureate is on offer to a limited number of Notre Dame sixth form students each year. This is a rigorous academic qualification available to those studying at least three A-levels. It adds value to the core A Level subjects by providing an additional General Studies AS-level qualification (those studying four A-Levels usually don't need this), an Extended Project and 100 hours of Enrichment Activities.
Students should register their interest in the AQA Baccalaureate and its component parts during February of Year 12. There is a high demand for this qualification and students may have to write a formal letter expressing their suitability for the course and attend an interview with a member of Sixth Form staff before being accepted. All students are strongly advised to make their core A Level subjects a priority before considering undertaking this additional qualification.
For more information email tpritchard@ndhs.org.uk or click here